Career Planning & Internships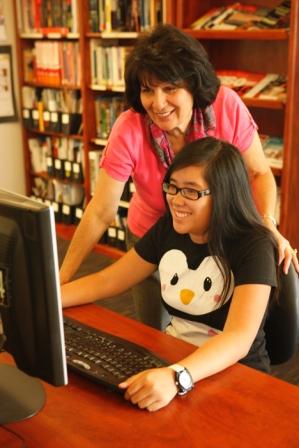 The Center for Career Planning & Internships (CPI) provides services and resources for Whittier College students and alumni to succeed at every stage in their career development process.  We are committed to providing high quality, personalized career support that helps students and alumni take the necessary steps to achieve their career goals.  We can educate you about how to utilize the knowledge gained and skills developed from a Whittier College liberal arts education to compete successfully in a global economy.
We provide individual career counseling, a wide range of events and workshops, self-assessments, individual resume and cover letter critiques, and practice interviews.  We invite you to learn more about our services and resources that can assist you in exploring careers, finding internships and jobs, and considering graduate school. Please explore our website, stop by our office, or contact us with any questions.
Our Services at a Glance
Career Counseling
Internship Counseling
       Internships and Community Engagement
Poet Paths – Our portal for jobs and internships
       Log-in: Students, Alumni, Employers, Faculty
Workshops
On Campus Recruiting
Company Information Sessions
Career Fairs, Internship Fairs, Graduate School Fairs
Backpack-to-Briefcase (B2B) Workshop
Careers in...National Security & Emergency Management
September 25
6:45p.m. @ Dezember Alumni House
Fall Internships Fair
October 2
11a.m. - 2p.m. @ Villalobos Hall
Backpack-to-Briefcase (B2B) Workshop
Careers in...Education Advocacy & Governance
October 23
6:45p.m. @ Dezember Alumni House
Graduate School Fair
November 6
11a.m. - 2p.m. @ Villalobos Hall
Backpack-to-Briefcase (B2B) Workshop
Careers in...Finance: Risk & Chance
November 13
6:45p.m. @ Dezember Alumni House
Backpack-to-Briefcase (B2B) Workshop
Careers in...Social Justice & Human Rights
December 4
6:45p.m. @ Dezember Alumni House