The College Within the City
On
10 May, 2013
By
admin
0 Comments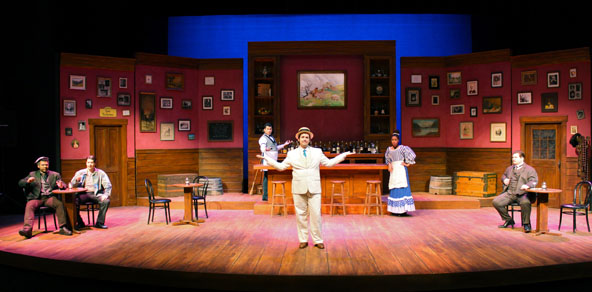 The City of Whittier and Whittier College share a common heritage, both founded by the same group of visionary pioneers. Through the years, the relationship between city and college has significantly grown: the city providing a welcoming and supportive environment for the campus residents and employees, the College providing the community with myriad cultural and educational opportunities. Additionally, the city-college partnership has expanded to include targeted, mutually beneficial programs and initiatives.
The Center for Engagement with Communities (CEC) coordinates the College's efforts to place students in wide-array of service internships with local organizations and public schools. The CEC also links student research interests with local civic or nonprofit organizations, connecting academic coursework with hands-on experience and providing needed assistance to the organizations served.
Whittier College administrators are frequent speakers for community, service, and education groups; in particular, President Sharon D. Herzberger has proved a popular invited speaker. The Ruth B. Shannon Center for the Performing Arts offers to the community its annual season of concerts, lectures, and theatrical performances by guest artists, but also routinely presents outreach programs for local elementary school children, at no cost to the schools.
And Whittier College faculty, staff, and students volunteer more than 7,000 hours of service to the community, ranging from volunteering on an occasional basis, to membership in service and social organizations, to leadership positions with a variety of community organizations.