About
On
26 Apr, 2013
By
Anonymous (not verified)
0 Comments
Requirements for the Minor in Gender Studies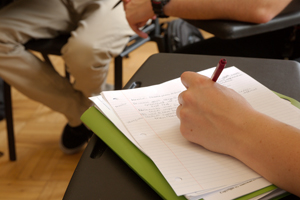 This interdisciplinary program is offered as a minor only; there is no Gender Studies major offered at this time.
Requirements include 18 credits of coursework. Please be advised that individual courses are not offered every year, but are offered in a rotation that will provide students the ability to complete 18 credits over the course of the four-year degree program.
Required Courses:
Feminist Philosophy, PHIL 385 (3 credits), or
Feminist Social Theory, SOC 406 (3 credits)
Note: Although only one of the two courses is required, both may be taken for credit toward the minor in Gender Studies; both are therefore listed below under Upper Division Elective Courses.
At least two (2) Introductory Courses:
Women and the Visual Arts, ART/GS 207 (3 credits)
The Role of Science in Defining Gender, INTD/GS 220 (4 credits)
Introduction to Human Development, CHDV/GS 105 (3 credits)
Philosophy of Love and Human Sexuality, PHIL/GS 250 (3 credits)
Women in American Politics, PLSC/GS 205 (3 credits)
Politics of Diversity in Latin America: Race, Religion, and Gender, PLSC/GS 253 (January Interim, 4 credits)
Women and Religion, REL 253/GS (3 credits)
Race, Class and Gender, SOC/GS 200 (3 credits)
Social Movements, SOC/GS 260 (3 credits)
At least two (2) upper-division courses:
Male and Female; the Anthropological Perspective, ANTH 327/GS (3 credits)
Senior Seminar in Child Development, CHDV/GS 497 (3 credits)
Discourses of Desire: Representing Love & Gender from Plato to Kundera, ENGL/GS 381 (3 credits)
Women's Portraits/Portraits de Femmes, FREN/GS 175/475 (3 credits)
Women and Gender in the United States, HIST/GS 309 (3 credits)
Women and Gender in Modern Europe, HIST/GS 360 (3 credits)
Feminist Philosophy, PHIL 385/GS 386 (3 credits)
Human Rights, PLSC/GS 330 (3 credits)
Psychology of Women, PSYC /GS 364 (3 credits)
Sociology of Gender, SOC/GS 385 (3 credits)
Feminist Social Theory, SOC/GS 406 (3 credits)
Women's Voices in the Hispanic World, SPAN/GS 484 (3 credits)