After Whittier
On
24 Apr, 2013
By
Anonymous (not verified)
0 Comments
Recent Psychology alumni are completing advanced degrees at institutions that include USC, UNLV, University of Virginia, UCLA, Bryn Mawr, University of Massachusetts, University of Denver, University of San Francisco, Alliant International University (CSPP), Hope International University, Columbia University, and Southwestern and Whittier Law Schools. 
Graduates who enter the professional arena have taken jobs in fields that include clinical psychology, counseling psychology, marriage and family therapy, occupational therapy, social work, law, nursing, medicine, journalism, pharmaceutical research, stand-up comedy, academia, forensic psychology, and business.
---
See what our alumni are up to
​

Daniel Neverisky '11
Graduate Student Researcher
UC Irvine
 "I am very thankful for the research opportunities that were available to me at Whittier. At the start of my sophomore year, I was invited by Professor David Volckmann to collaborate on his research on emotional imagery, covert attention, and verbal memory. Although I did not know it at the time, this personal invitation from Professor Volckmann wound up being the spark that would set me on a lifelong pursuit of research." Read more.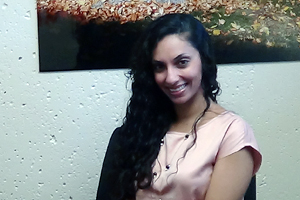 Harpreet Kaur '06
Doctoral Student
University of Nevada, Las Vegas
"My experience at Whittier College was challenging, inspiring, and fun. I remember having thought-provoking discussions in my classes starting my freshman year. I was challenged in every class and knew my professors were invested in my success. I formed close relationships with my peers and faculty members. The relationships I formed with faculty and peers were essential to my success at Whittier and beyond." Read more.