Class Visits
On
25 Nov, 2013
By
mramos1
0 Comments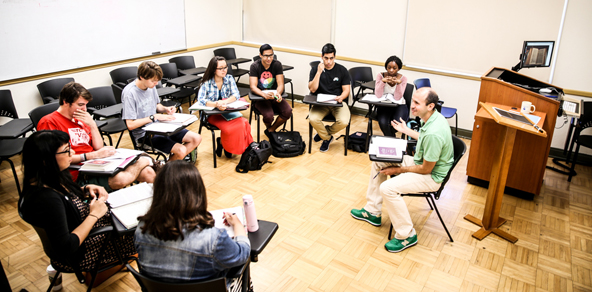 A Class Visit provides prospective students the opportunity to experience the unique and dynamic academic environment at Whittier College.
Class Visits for this semester have concluded.  Please check back in the Fall to schedule your Class Visit or schedule an Information Session and Campus Tour or Meeting with an Admissions Representative.
Opportunities available for Class Visits include:
Attend a class
Eat lunch in our dining facilities with current students
Participate in an Information Session & Campus Tour
Class Visits take place Monday-Thursday throughout the academic year (September-April), excluding holidays, campus breaks, and reading/exam periods. 
*Due to the high level of customization each student receives, the actual start and end time may vary with each visit. We will maximize your time on campus, while being sensitive to your schedule. Please let us know if you have any concerns regarding the timing of your visit. 
After your request is submitted, you will receive a confirmation email with your approximate start and end times prior to your visit.
Please note: It is highly recommended to make your reservations at least two weeks before your intended visit date.
---
Learn more about: