Student Alumni Board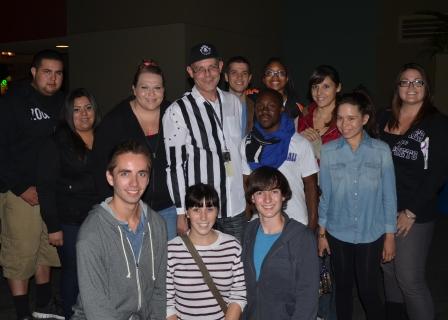 The Student Alumni Board (SAB) serves in both an advisory capacity for our greater alumni board and as ambassadors for alumni to the student body. This is achieved through participation in and promotion of alumni programming, as well as through the formation of strong connections between the students and members of the alumni body. 
SAB ambassadors are selected from nominations submit by faculty and staff members, followed up by written applications. Terms of service may last one year or the entirety of their undergraduate experience. Through strong connections and a better understanding of what the Alumni Association does, we hope to see these students eventually turn over into active, alumni volunteers. 
Throughout the year, SAB members support a variety of programs geared to foster the relationship between alumni and current students, particularly in the area of career networking and opportunities, including participation in: 
Alumni Board Meetings
Backpack-to-Briefcase Series
Poets for Others Service Activities
Poet Spirit Campaigns
Other SAB activities have also included a special trip to Universal Studios Halloween Horror Nights with Creative Director, John Murdy '89; participation in Whittier Weekend spirit activities; and recognition at the President's Senior Dinner during the week of Commencement. 
To learn more, please contact the Office of Alumni Programs.