Artist Talk & Opening Reception: Ihrie Means, "Storytelling"
On
4 Mar, 2014
By
mramos1
0 Comments
Date and Time:
Tuesday, March 4, 2014 - 7:00pm
Event Description: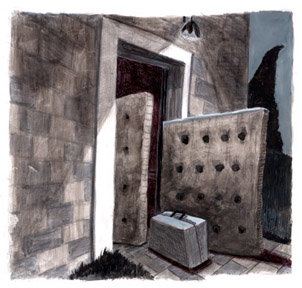 Whittier College is pleased to present the exhibit Storytelling by Ihrie Means.
"This exhibit is arranged to give an unedited, non-glorified look at the process of putting together a graphic novel. By bringing my studio into the gallery space visitors will get the chance to see what goes into the making of two very different genres of graphic narrative," said Means.
Click here to learn more about the exhibit.
A reception will follow the 7 p.m. artist talk.