Claudio Valdes Kuri
On
25 Sep, 2013
By
admin
0 Comments
Date and Time:
Monday, September 30, 2013 - 10:30am
Event Description: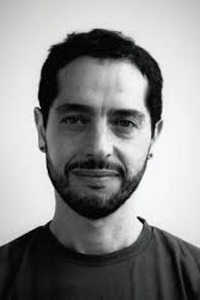 Whittier College's Department of Modern Languages and Literatures, Department of Theater, Center for Collaborations with the Arts, Garrett House, and Cultural Center host a day of activities with Mexican director, actor, and musician Claudio Valdes Kuri. 
10:00 – 11:30 a.m.: World Theater class (in English) @ Arnold Hall
12:00 – 1:20 p.m.: Voice and Movement class (in English) @ Graham Athletics Center Dance Room
6:00 p.m.: Talk (in Spanish) @ Garrett House. Refreshments provided.
Open to Whittier College students, staff, and faculty.
Valdez Kuri is one of Latin America's artists with the most international acclaim. Founder and director of the company Teatro de Ciertos Habitantes [Certain Inhabitants' Theatre], his work includes El automóvil gris -The Grey Automobile, Monstruos y prodigios: La historia de los Castrati- Monsters and Prodigies: The History of the Castrati,  Becket o el Honor de Dios - Becket or the Honour of God and ¿Dónde estará esta noche? - Where Will I Be Tonight?, all presented in Mexico, Europe, Latin America, the United States, Middle East, and the Caribbean. Specialized critics have recognized him as the best director in experimental theatre. Several important governmental offices have commissioned and co-produced his productions: National Theatre Company (Mexico), National Autonomous University of Mexico, International Cervantino Festival (Guanajuato), Haus der Kulturen der Welt (Berlin), Kunsten Festival des Arts (Brussels) and Wiener Festwochen (Vienna). Claudio was selected to develop the Translation and Contextualization project for Arts International (New York City) and took part in the Artist in Context program sponsored by the John Hope Franklin Center of North Carolina's Duke University and Arts Management program at the Kennedy Center (Washington D.C.).  He graduated with honors as a film director from Mexico's Centro de Capacitación Cinematográfica, specializing in Documentary. He has also received considerable recognition as a versatile set designer and lighting expert in Mexico and other countries. He was co-founder and bass voice of the early music ensemble Ars Nova, dedicated mostly to the rediscovery of Renaissance and Latin American baroque music.