Garrett House Film Series Screening: Badlands
Date and Time:
Sunday, November 17, 2013 - 7:00pm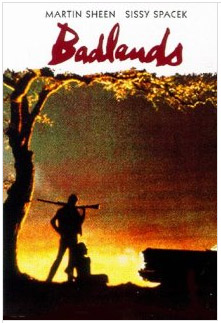 As part of its November Film Series, Garrett House will screen a selection of movies curated by Los Angeles-based cinematographer Michael Marius Pessah.
On November 17, join us for Badlands, a film based on the Starkweather-Fugate killing spree of the 1958, in which a 15-year-old girl and her 25-year-old boyfriend slaughtered her entire family and several others in the Dakota badlands.
Pessah will be present to talk about the film and its use of cinematography. 
About Pessah
Raised in New York, award-winning cinematographer Michael Marius Pessah began his career working with top commercial DPs as an assistant at Curious Pictures. Later he earned a B.A. at Hampshire College, was the recipient of a Kodak Cinematography Scholarship award, and received an M.F.A. in Cinematography at the AFI.
He was recently named a 'Five in Focus' emerging talent for his cinematography in Joshua Tree, 1951, the first cinematographer to receive the recognition.
Pessah has shot campaigns for global brands such as AT&T, Pfizer, Red Bull and Anheuser-Busch. He lensed the documentary Viva la Causa, which was shortlisted for an Academy Award. His narrative work has been broadcast on HBO, MTV, BET, Nickelodeon, Comedy Central, USA, Cartoon Network, and the BBC, and has been shown theatrically worldwide. Pessah is a faculty member at the American Film Institute Conservatory.