Lecture: "Reflections on Mandela's Legacy"
On
28 Jan, 2014
By
mramos1
0 Comments
Date and Time:
Thursday, February 6, 2014 - 7:00pm
Event Description: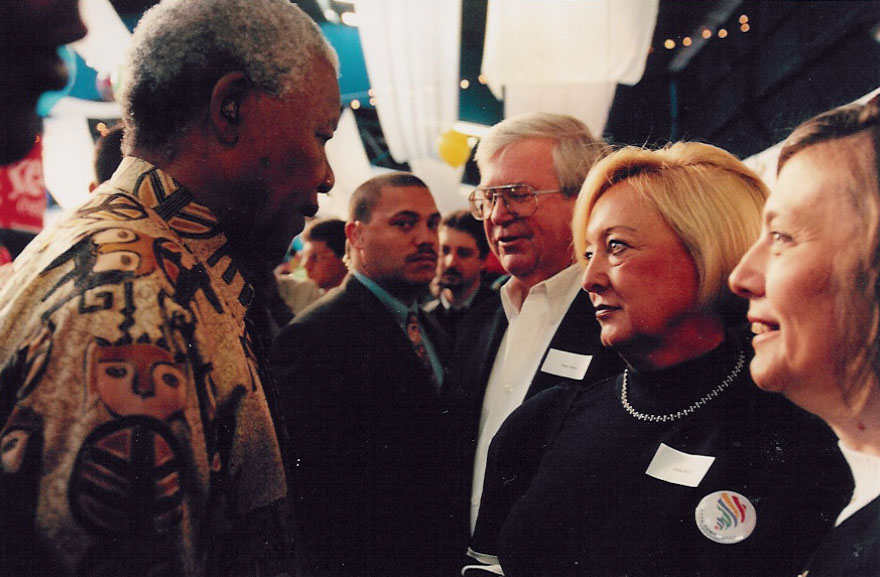 Whittier College alumna Linda Biehl `65 will give the lecture "Reflections on Mandela's Legacy" on Thursday, February 6 at 7 p.m. at A.J. Villalobos Hall. 
The lecture will be hosted by the College's Center for Engagement with Communities (CEC).
Biehl's daughter Amy was murdered in 1993 while working in South Africa as a Fulbright  Scholar; Amy's work in South Africa was dedicated to ending apartheid and in support of human rights. Linda and her late-husband Peter testified before the Truth and Reconciliation Commission and, to honor Amy's memory, created the Amy Biehl Foundation. For their work in support of human rights and social justice, they were awarded an honorary degree by Whittier College in 2002.
Linda was the First Year Convocation speaker in 2011, and has been working with the CEC to create a curriculum that would introduce concepts of human rights and social justice to high school students. In addition to her work in South Africa, the partnership with the CEC is an integral part of Linda's desire to strengthen the presence of the Amy Biehl Foundation in the US in general, and Southern California in particular.
Sponsoring Department:
Center for Engagement with Communities