Senior Class Gift
On
2 May, 2013
By
Anonymous (not verified)
0 Comments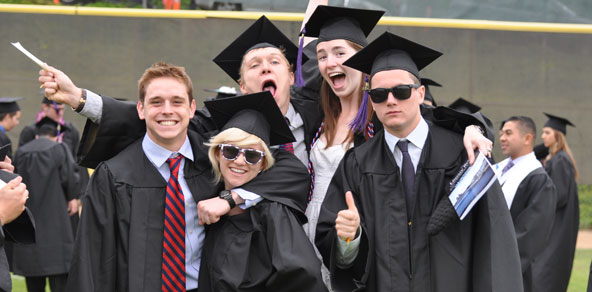 Our giving site is live! Click here to donate today. 
Our first Senior party is on Friday, Nov 14 at Club 88 at 6:00 p.m. It's a great place to meet before the Athenian's blAckout dance! To enter you must have made a gift to the Whittier Fund of $20.15 or higher. You can give at the door. You must be 21 to enter and have valid state ID. 
What is the Senior Class Gift to the Whittier Fund?
The Senior Class Gift is a chance for graduating seniors to build class unity, identity, and spirit. Throughout the year, we will host many different events to help you connect with your fellow seniors. Our ultimate goal is to raise money for the Whittier Fund, which benefits every aspect of the College.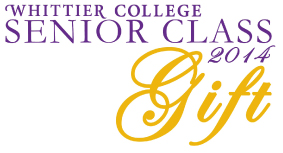 The Senior Class Gift to the Whittier Fund provides an opportunity for undergraduates to leave their "mark" and to give something back to Whittier College. It establishes the Class of 2015 as a prominent force propelling the Whittier Fund, now and in the future. By making a commitment, graduating seniors help ensure a great Whittier College experience for future generations of deserving students.
How can I contribute?
To help Whittier College maintain its national ranking and reputation as a leading liberal arts institution, the giving procedure is as easy as 1-2-3!
Ask a committee member (which is composed of fellow seniors) for a gift form and return it to her/him, or
Go to our secure online giving page, or
Send your gift to the Office of Advancement, payable to:
Whittier College
Senior Class Gift Committee
13406 East Philadelphia Street, P.O. Box 634
Whittier, CA 90608
What are the benefits of giving?
Gifts from members of the Class of 2015 increase alumni donor participation, enabling Whittier College to achieve a higher national ranking, increasing the value of the degree, and attracting more corporate and foundation gifts.
To show our appreciation, the Senior Class Gift Committee has established a series of gift packages to recognize your support. All donations of at least $20.15 will entitle you to a limited-edition stein and access to all senior parties.
Senior Class Gift Committee
Brittnie Vargas, Greg Carlson, Helene Sparangis, Jaimis Ulrich, Melissa Alfieri, Nicole Ruffino, Rosalie Atkinson, Sabrina Mercado, Vicki Mercado, Victoria Esquer
Senior Class Honor Roll
Jon Alioto
Chloe Alpert
Andrew Anda
Rosalie Atkinson
Brina Barlow
Greg Carlson
Diego Romero
Thank you to the following seniors for pledging a donation to the Senior Class Gift. Your support is truly appreciated!