Upcoming Exhibitions
On
27 Apr, 2013
By
rrafferty
0 Comments
SPRING 2014
Mindy Shapero
Lecture and Opening Reception
March 27, 7:00 p.m.
Greenleaf Gallery (Mendenhall Lobby)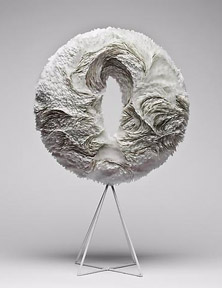 Los Angeles based artist Mindy Shapero earned her BFA from Maryland Institute College of Art and her MFA from UCLA. Her work has been shown widely at galleries and museums across the nation and abroad including the Wexner Center for the Arts, Santa Barbara Contemporary Arts Forum, the Hirshhorn Museum and the UCLA Hammer Museum.
 
The work of Los Angeles-based artist Mindy Shapero fuses an elaborate, crafty materialism with spiritual undertones. As Village Voice critic Jerry Saltz writes, Shapero's amazing feel for color and materials results in a tactile and visually intensive work with a mesmerizing jolt. Her drawings become transformed into totemic spirits, while the sculptures look like matter organizing itself into other life-forms or states of ecstatic consciousness. These elements of colorful, labor-intensive, shamanistic sensationalism that result in works charged with an archetypical, totemic presence. Their highly visual impact and transgressive logic reinforce the connotations towards a critique of rationalism, while staying true to the postmodern tradition of assemblage that unveils the metaphysical/paranormal undertones of Mindy Shapero's fantasy world."My work is not about thing-ness, its not object-oriented; it's narrative-based", this is how Mindy Shapero describes her art. She is not the only artist who tells herself wild stories as a way to make her work come to life. In surprising ways the narrative trajectory of her work ricochets off the likes of Lucas Samaras, flies past Louise Bourgeois and lands somewhere near Mary Shelley. Her influences include the paranormal images of English Romantic painter Henry Fuseli, Andre Breton's automatic writing and offbeat works of fantastic literature like Jan Potocki's 1804 Saragossa Manuscript – the last a transfixing mise en abyme that abounds in supernatural forests, esoteric rites and gothic horror. – The Breeder Gallery
 
* Garrett House sponsored event.
---
Psycho/Psycho Screening
April 6, 7:00 p.m.
Garrett House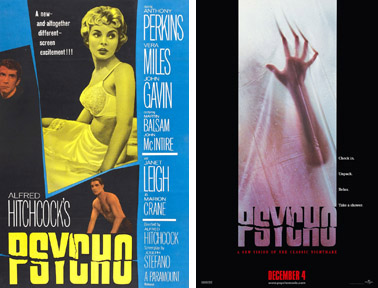 Director and Screenwriter Ben Coccio will join us again as we simultaneously project Alfred Hitchcock's 1960 Psycho alongside Gus Van Sant's 1998, scene-by-scene remake of the original. The experience of watching the two films unfold side-by-side promises to engage. Coccio will speak about the 2 films and the overall experience of watching them together after the screening.
 
Coccio's award-winning first feature Zero Day was a controversial hit on the festival circuit before it premiered theatrically in America. Coccio was nominated for the 2004 'Someone to Watch' Independent Sprit Award. Recently, he co-wrote The Place Beyond The Pines with acclaimed director Derek Cianfrance. Currently, he is writing an adaptation of Fordlandia by Greg Grandin for River Road, and a screenplay for acclaimed director Antoine Fuqua and Legendary Pictures. Ben Coccio studied film at the Rhode Island School Of Design. He is represented by CAA and Media Talent Group.  
 
* Garrett House sponsored event
---
LACMA Field Trip
April 20, 11:00 a.m. to 4:30 p.m.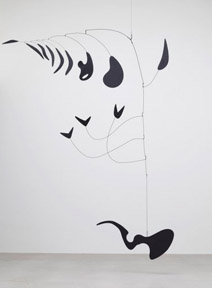 The College will provide transportation and tickets for this event. To reserve your seat, please email Jenny Herrick. Details about the event will follow. On view will be Calder and Abstraction: From Avant-Garde to Iconic, David Hockney: The Jugglers, Fútbol: The Beautiful Game, and Helen Pashgian: Light Invisible.
For more information visit www.lacma.org.
 
* Garrett House sponsored event