About LEAP
On
2 Aug, 2013
By
admin
0 Comments
Leadership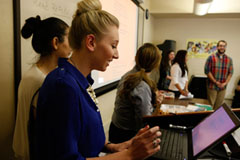 Your life at Whittier is a time to try everything and anything.
Give back to campus. Take on a leadership position within student government or a student club or organization. 
LEAP offers a number of development courses and workshops to help you identify and develop your skills as a leader while at Whittier. 
Experience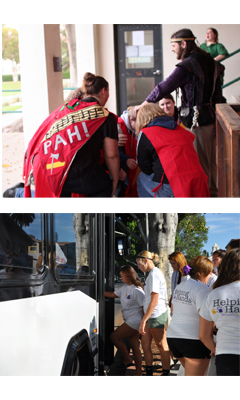 With 70 student clubs and organizations on campus, you're sure to find your niche. From clubs that promote anime to intramural sports to media and publication groups to societies, there's definitely something for you. Passionate about something that's not already out there? Round up your friends and start a club of your own.
Why not be part of something bigger than yourself? Take part in community service. Join AIDS WALK LA, Relay for Life, or Helping Hands Day, a day in which students, faculty, staff, and alumni volunteer in the community. Help at a local food drive or encourage the community to register to vote. LEAP can link you to many service opportunities, one-time or short term, on campus or off. 
Also, it's never too early to start building your resume. We offer students a number of work-study employment opportunities – clerical and in audio/video – at the LEAP office and event space Club 88.
Programs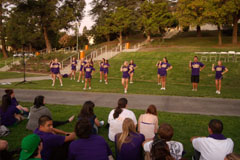 You need time for fun and friends. Join us for the POET Getaway, Welcome Week, LA Excursions, Program Board events, and Sportsfest. Immerse yourself in any of the campus activities hosted each month by LEAP and our student organizations. 
And we're always here to help execute your plans. Whether you need to secure a rental car for a trip, create marketing materials for an event, or find an artist or vendor to bring to campus, LEAP can assist every step of the way.