Alumnus Trains for 2016 Olympic Weightlifting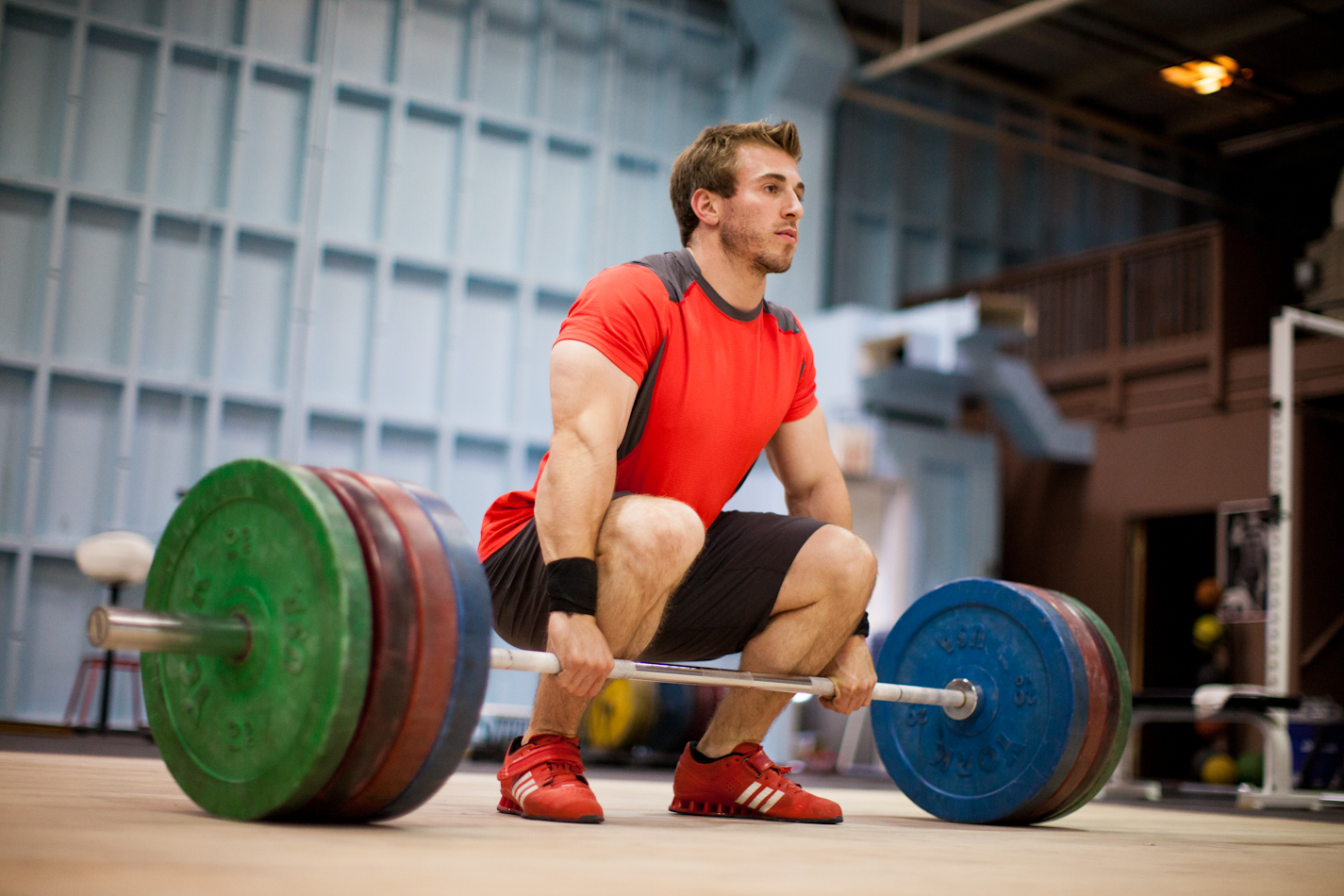 Alumnus Anthony Pomponio '09 was accepted to the Olympic weightlifting training center in Colorado, where he will train for the next two years in the hopes of representing the Red, White, and Blue in Rio 2016.
"That's my number one goal, that's where my eye's at," Pomponio, a Palm Desert native, said. "And as far as goals in this sport, [I want to] make some world teams and along the way hopefully break some American records—that would be awesome."
After playing running back for the Poet football team, Pomponio moved to Europe to play for the Basil Gladiators, where he was voted the league's MVP of offense. Upon returning home, Pomponio's brother introduced him to Nick Frasca, an Olympic lifting coach, and Pomponio decided to switch gears and take up weightlifting.
"When his brother told me about him, I said, 'Wow, I gotta see this kid,'" Frasca said. "Number one was he had a 450 bench, which told me he had good tendon ligament strength. The other thing he told me was that he could stuff a basketball, jump up at 5-8 or under and stuff a basketball, which meant he has explosive power. And the other thing was that he's a speedster, he had a fast 40, so those things are what make a good Olympic weightlifter." 
Pomponio trained with Frasca, improving his stats, finishing first place at the 2011 American Record Breakers event at the LA Fit Expo, and being named Athlete of the Year at the 2012 California State Games. He soon caught the eye of Team USA, and now at the Colorado training center, Pomponio is determined to go to the Olympics as a 85kg weightlifter.
"It's amazing, there's not another kid from Southern California that's [at the Colorado center], so it's an elite group," said Frasca. "This is his time. Your main age in this sport is your mid to late 20's, so he's 26 now—this is his time."
Pomponio's next competition will be a qualifier in Albuquerque, New Mexico in late September.  
He graduated from Whittier College with a bachelor's degree in kinesiology & leisure science.
Watch the CBS Local video here.