Art Symposium Features Artist Lisa Wolpe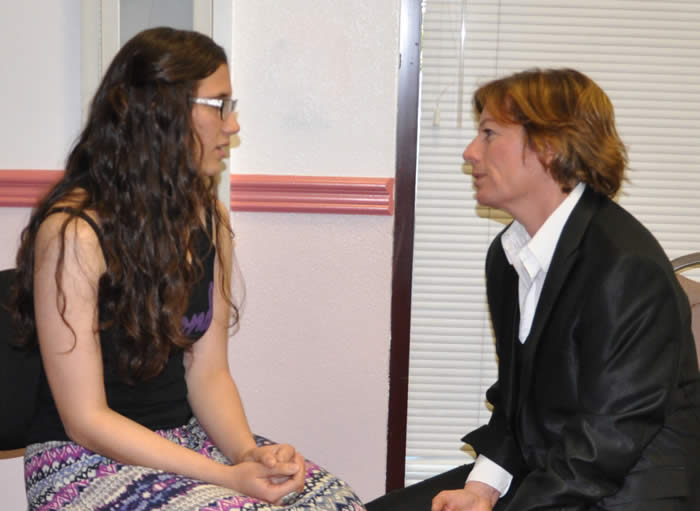 Center for Collaboration with the Arts (CCA) Distinguished Artist Lisa Wolpe presented a solo performance, "Shakespeare and the Alchemy of Gender," as part of the CCA's spring art symposium. 
During the theatrical performance, described as an "actor's journey," Wolpe shared notes on decades of work in playing and directing cross-gender Shakespearean roles. She also examined the horrors of her family's life through Shakespeare's works. Wolpe spoke of her father's family being murdered by the Nazi party in Germany and then she performed Hamlet's "To be or not to be" soliloquy in the persona of her father as he considers suicide. 
" As I look to reconcile and forgive, and understand, I hope to liberate my internal terrain though the practice of making art and help to me bridges for others who might connect to my work," said Wolpe. 
Wolpe is an actor, director, teacher, playwright and producer. She is currently the producing artistic director of the Los Angeles Women's Shakespeare Company which she founded in 1993. 
The performance was followed by a panel discussion with gender and performance experts including Wolpe, Cynthia Ruffin, Elizabeth Swain, and Kevin Vavasseur and moderator professor Jennifer Holmes.