Athletics Celebrate Academic Achievement for Fall Semester
Tuesday, February 21, 2012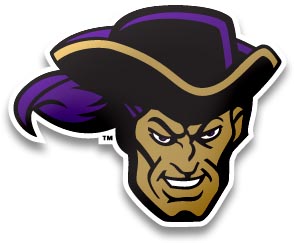 One hundred and fourteen individual Poet athletes have been recognized for their success in the classroom having maintained a GPA of 3.5 or higher during the fall semester.
"We are extremely proud of the extraordinary and continued academic performance of our student-athletes," said director of athletics Robert Coleman. "In particular, I applaud the individuals who continue to excel in the classroom and on the playing field."
In total there were nine teams that had an overall team G.P.A. of a 3.0 or higher.
The women's tennis team led the pack with a 3.3 overall team GPA. After them the women's cross country team achieved a collective GPA of 3.23 - high enough to earn recognition among cross country's academic elite. They became one of 167 institutions who earned Division III All-Academic status as announced by the United States Track & Field and Cross Country Coaches Association.
Not far behind was women's volleyball which achieved a team GPA of 3.1. In addition, swimming and diving, track and field, cross country, lacrosse, and soccer each maintained a team GPA of 3.0.
On the men's side, golf and soccer each earned a 3.0 overall team GPA.
The students will be officially recognized at the Annual President's Club Luncheon that will take place on Thursday, March 22.
This year's guest speaker will include Tim Westphal '95,senior vice president of operations at Bay Alarm Company located in Northern California. During his time at Whittier, Westphal played midfield position on the men's lacrosse team under the tutelage of Hall of Fame coach Doug Locker. Westphal helped the Poets win back-to-back WCLL Championships in 1992 and 1993. He served as captain in 1994 and 1995, leading the Poets to win the 1995 WCLL South Division Championship.
After completing a B.A. in business administration, Westphal went on to earn an MBA from St. Mary's College of California. After college, he began working for Bay Alarm, a well-known alarm company founded in 1946 by the Westphal Family. Bay Alarm originally began serving the San Francisco Bay Area, but has since grown to serve over 100,000 residential and commercial communities in both Northern and Southern California. Today, they are the largest independently owned and operated alarm company in the United States.
Founded by Quakers in 1887, Whittier College is an independent, four-year college offering a traditional liberal arts program integrated with both professional and pre-professional courses of study. With an emphasis on diversity, community, and curricular innovation, the College's primary mission is to endow students with the education, skills, and values appropriate for global leadership and service. Whittier College is a designated Hispanic-Serving Institution (HSI).
Whittier Law School, which is accredited by the American Bar Association and is a member of the Association of American Law Schools, is located on a separate campus in Orange County.