Center for Environmental Sustainability
On
21 Aug, 2014
By
mescobar
0 Comments
On
22 May, 2014
By
bmccombs
0 Comments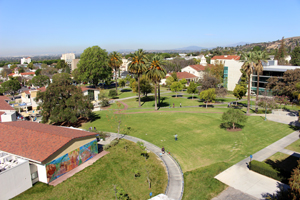 Welcome to Whittier College!  We are very excited to join you in your new journey at Whittier. You've made a wise choice. Whittier is a great place to study and live. Your opportunities are endless. Orientation is a comprehensive program that assists new students in making successful transitions, academically and socially, into the Whittier College community.
Whittier College Celebrates 111th Commencement Ceremony

Seated under a brilliantly sunny sky in Whittier College's Memorial Stadium, the nearly 450 m... More
On
22 Apr, 2014
By
bmccombs
0 Comments
By now, you should have received your "Save-the-Date" postcard in the mail (see image below), and seen our Whittier Weekend 2014 banner in various emails. As we finalize our schedule of activities for the coming year, please bookmark this page and check back often for updates, news, and other relevant information. 
In the meantime, you can count on the following events to feature prominently in our weekend's calendar:
Whittier College Honors Convocation Recognizes Outstanding Poets

More than 100 Whittier College students were bestowed with various honors from departments and colle... More
On
27 Feb, 2014
By
bmccombs
0 Comments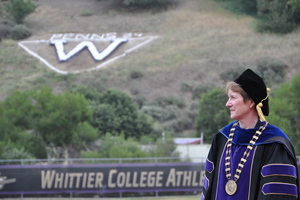 Commencement at Whittier College is a very special event.
We are proud of our graduates and look forward to celebrating their academic accomplishments.
Pages