Fitness Guru Cassey Ho Wins Social Media Award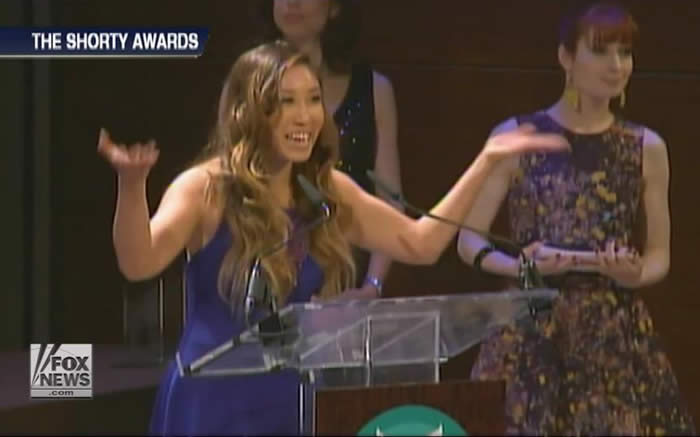 Alumna Cassey Ho was recognized during the 5th Annual Shorty Awards in the SocialFitness category, which honors the fitness experts who have helped inspire social media followers to make good decisions for their physical health.
The Shorty Awards honors the best in social media and has been called the Oscars of social media. Other 2013 winners included Jimmy Kimmel and Michele Obama.
Fans nominate Shorty candidates and a jury of six prominent experts determine winners based on their total nominations, their Twitter impact and their social media innovation. The panel, in Ho's category, consisted of comedian Nick Cannon, beach volleyball Olympic Gold medalist Kerri Walsh Jennings, Women's Health magazine editor-in-chief Michelle Promaulayko, fitness author Bill Phillips, CNN contributor Dr. Sanjay Gupta and talk show host Dr. Oz.
Ho, hosts a fitness video blog or "vlog", Blogilates, on YouTube and tweets her fans about her latest blog posts and other fitness tips.
"My fans are everything," said Ho, who put the audience through a few pilate moves during her acceptance speech. "They are the reason why I got the nomination and why Blogilates is even alive! We have a strong community of women looking to get fit and healthy all over the world " and those bonds can make anything happen!
Click here to see more on Fox News.