News (main)
On
17 Jan, 2014
By
mramos1
0 Comments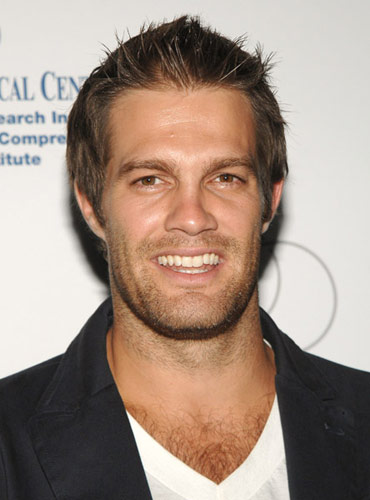 Whittier College alumnus Geoff Stults '98 recently sat down with ArcaMax for an interview about his starring role in Fox's new military-set family comedy Enlisted.
The former theatre major plays Staff Sergeant Pete Hill, who, after making a mistake overseas, is booted to a small Florida army post where his brothers - a pair of mess-ups - are also stationed.
On
16 Jan, 2014
By
mramos1
0 Comments
Get to know Whittier College's student organizations and get involved!
Music will be provided by KPoetradio.com.
Part of Spring 2014 Welcome Week. For social media, use #wcactivitiesfair.
Whittier College President Participates in White House College Summit

Whittier College President Sharon Herzberger joined fellow higher education leaders at the White Hou... More
Greenleaf Gallery presents "Place, Change, Light" by Bob Alderette and Margaret Lazzari

Whittier College is pleased to present two discreet bodies of work by Los Angeles artists Bob A... More
Whittier College Part of New Liberal Arts Consortium

Whittier College is part of a new consortium of five West Coast liberal arts colleges tasked with de... More
Alumnus Steve Matthiasson '91 Named Winemaker of the Year

The San Francisco Chronicle has named Whittier alumnus Steve Matthiasson its "Winemaker of the... More
On
10 Jan, 2014
By
deckloff
0 Comments
The Ruth B. Shannon Center for the Performing Arts and Teatro Sinergia proudly present "ESCLAVAS," written and directed by Rubén Amavlzca-Murúa. Every year, hundreds of young women are kidnapped using violence, deceit or coercion and forced into prostitution. The victims are held using threats, forced debt, lies, and violence. "ESCLAVAS" tells the history, inspired by a real case, of a young Mexican woman brought to the US under the promise of marriage and forced to work as a prostitute, while her mother desperately searches for her. 
The play is in Spanish.
Pages