News (main)
On
7 Oct, 2013
By
admin
0 Comments
Join Shane Cadman, Theatre Manager for the Ruth B. Shannon Center for the Performing Arts at Whittier, composer, and music educator, in a lecture/discussion of the Philip Glass/Robert Wilson opera Einstein on the Beach.  Due to the cost of staging this monumental 20th-century work, the LA Opera's production is said to be the last performance ever. 
From the LA Opera website:
Professors Recognized for Academic Excellence

Professors Marie-Magdeleine Chirol and Jake Carbine have recently been appointed as the Hazel Cooper... More
On
30 Sep, 2013
By
admin
0 Comments

Attention Poet shutterbugs! Grab your phones and capture some of your favorite things about Whittier - Instagram is becoming Poetagram.
On
25 Sep, 2013
By
admin
0 Comments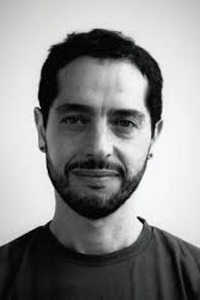 Whittier College's Department of Modern Languages and Literatures, Department of Theater, Center for Collaborations with the Arts, Garrett House, and Cultural Center host a day of activities with Mexican director, actor, and musician Claudio Valdes Kuri. 
10:00 – 11:30 a.m.: World Theater class (in English) @ Arnold Hall
New Horizons for Poet Women's Soccer Team

Whittier athletics is expanding its horizon and hopping on planes. This season so far, the Po... More
On
24 Sep, 2013
By
admin
0 Comments
Now in its ninth year, Whittier's College and Community Expo, organized by the Center for Engagement with Communities, recognizes the hundreds of hours of service provided by students to local community agencies. Visitors have the opportunity to learn more about projects via a student panel and poster presentations. 
To learn more, contact the Center for Engagement with Communities at ​cec@whittier.edu.
Pages