2015 Harry W. Nerhood Teaching Excellence Award
On
4 Mar, 2014
By
mramos1
0 Comments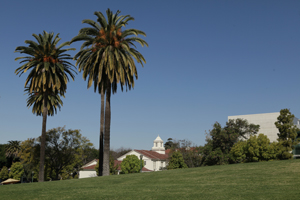 All Whittier College students and faculty are encouraged to submit nominations for the 2015 Harry W. Nerhood Teaching Excellence Award.
The full-time faculty member receiving this award will exhibit such essential aspects of teaching performance as the setting of high standards, the ability to stimulate both enthusiasm and creative thought, fairness in the evaluation of student work, creation of a quality environment for learning in the classroom, and ready availability for dialog and counseling with students.
Complete the online form below to nominate your favorite faculty member. Nominations are due by Thursday, April 2, 2015. Selection will be made by a special faculty/administration committee.
---
Past Recipients
Faculty who have received the Nerhood Teaching Award in the last decade, 2005-2014, are not eligible for renomination.
| | |
| --- | --- |
| 2005 dAvid pAddy | 2010 Paul Kjellberg |
| 2006 Laura McEnaney   | 2011 Don Bremme |
| 2007 Sean Morris | 2012 Elizabeth Sage |
| 2008 Trish Van Oosbree | 2013 Brian Reed |
| 2009 Devin Iimoto​ | 2014 Charles Hill |
---
​​Nomination Form