Whittier College Faculty Named to Endowed Chairs
Whittier College President Sharon Herzberger announced the appointment of six faculty members to endowed professorships in a variety of disciplines. These five-year appointments recognize the chosen professors' outstanding accomplishments in teaching and scholarly excellence and is intended to support future scholarly growth.
---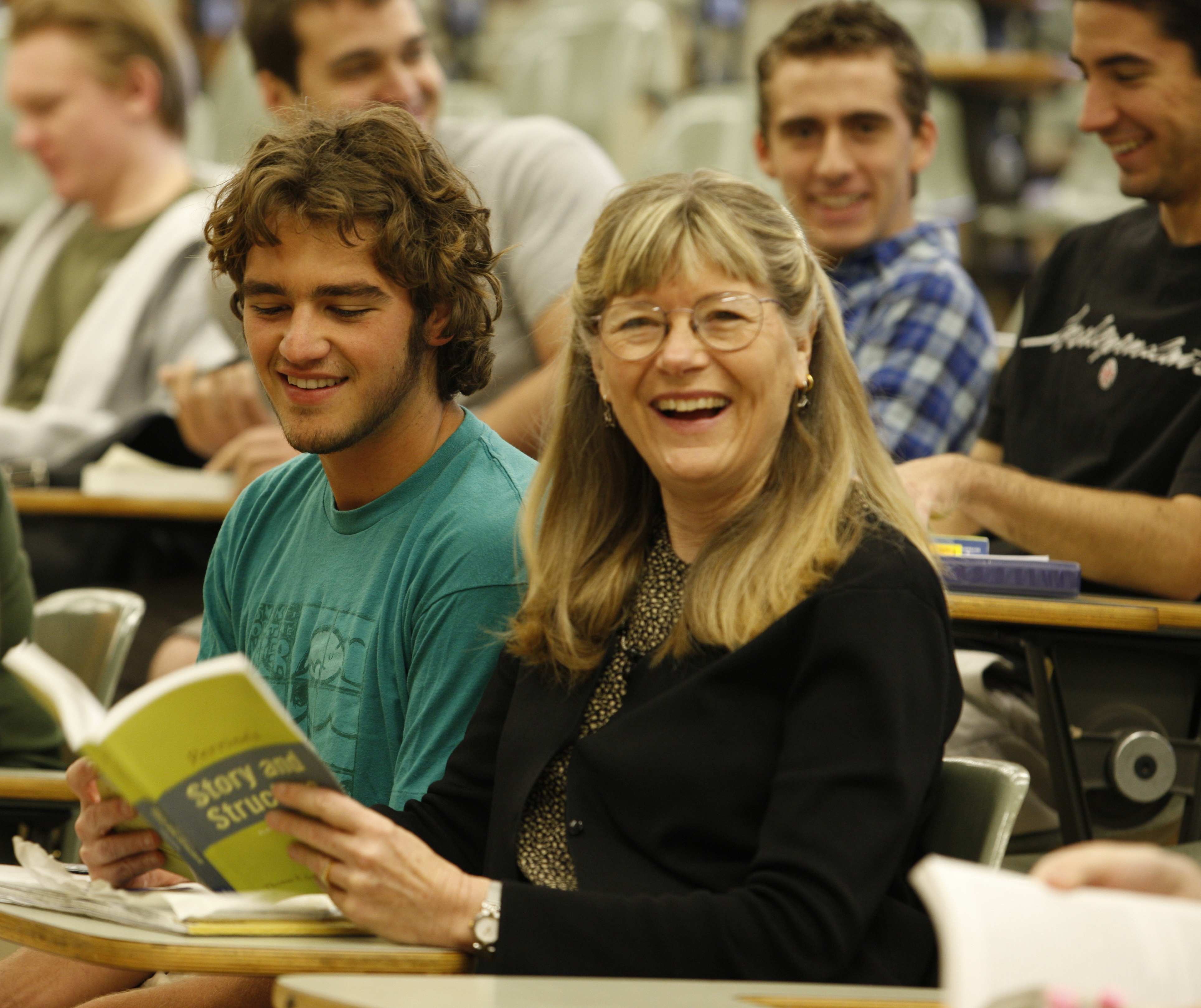 The Albert Upton Chair in English Language and Literature: Professor of English and Literature Wendy Furman-Adams
Professor Wendy Furman-Adams has taught at Whittier College since 1981, bringing to the classroom a passion for Milton. Her enthusiastic teaching earned her the Harry W. Nerhood award in 1983 and has produced numerous graduates who have followed her footsteps into the professoriate. While seeking out opportunities to teach writing in every course, Furman-Adams also enjoys exposing students to challenging literature and seeing them rise to the occasion. She contributes often to Whittier's paired courses and its travel-study program. A prolific author and speaker, Furman-Addams is also a nationally recognized leader in her field and a frequently called-upon editorial board member, adviser, and officer in national and regional organizations. She earned her Ph.D. from the University of Southern California with a specialty in non-dramatic Renaissance literature.
The Albert Upton Chair in English Language and Literature was established as part of a challenge grant from the National Endowment for the Humanities, and it honors long-time Professor of English Albert Upton, who directed the College's liberal education curriculum and earned renown for his first-year English course, Design for Thinking.
---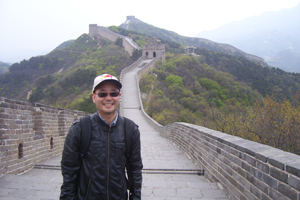 The W. Roy '34 and Alice Newsom Chair in Chemistry: Professor of Chemistry Devin Iimoto
Since his arrival to Whittier in 1990, Professor Devin Iimoto has taught courses across the spectrum of his discipline as well as offering his service learning course on AIDS. He has been a frequent and popular lecturer to campus visitors and to the Board of Trustees, often talking about his and his students' research on fibrolase, which is an enzyme in snake venom with potential applications as broad as removal of blood stains and treating strokes. His research with colleague Ralph Isovitsch that tests stilbenes and triazenes as potential cancer preventative agents further contributes to Whittier's growing reputation in health studies. In 2009, Iimoto earned the Harry W. Nerhood Award for Teaching Excellence. He inaugurated Whittier's newly formed exchange program with Lingnan University by teaching there in the spring of 2011, and has helped to spread Whittier's good name for teaching across the globe. A graduate of Carlton College, Iimoto earned his M.S. and Ph.D. in chemistry at the University of California, San Diego, holding a post-doctoral position in neuroscience there as well.
The chemistry chair is named for Roy and Alice Newsom, who both gave much to Whittier College. Newsom had a 40-year career at the college as a student, professor, administrator, and president. His wife Alice was a tireless supporter of the College and mother of three Whittier Poets.
---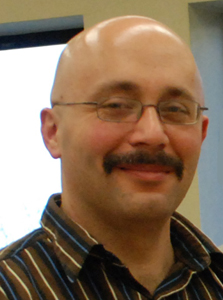 The Chester and Olive McCloskey Chair in Chemistry: Professor of Chemistry Ralph Isovitsch
Since coming to Whittier in 2006, Professor Ralph Isovitsch has published numerous research articles, all of which had Whittier students as co-authors, and each year his team of student researchers presents posters at national meetings of the American Chemical Society. Taking his commitment to spread the benefits of a science education to other nations, Isovitsch has represented the College well at Whittier's sister institution Lingnan University. The product of another small liberal arts institution, Grove City College, Isovitsch earned his Ph.D. in inorganic and organic synthesis and inorganic photochemistry at Louisiana State University. He served in a post-doctoral position in Tulane, and then went on to hone his teaching skills at the University of the Virgin Islands and Xavier University of New Orleans.
The McCloskey Chair, established by alumni Chet '40 and Olive '40 McCloskey in 2007, is designed to support the teaching, research, and service of an "inspirational and dedicated" professor.
---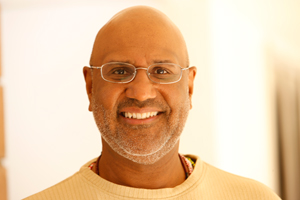 The Richard and Billie Deihl Distinguished Chair: Professor of Music Danilo Lozano
Winner of two Grammy Awards, Professor Danny Lozano is an acclaimed flautist, who has appeared in film and in concert halls across the country. A serious promoter of Latin jazz and charanga music, he is also a founding member of the Hollywood Bowl Orchestra. Lozano brings all of his experience to the fore in educating Whittier students, and as a result, earned the Harry W. Nerhood Award in 1989. Since he arrived at the College in 1987, he has taught a wide variety of ethnomusicology and music business courses and has directed numerous chamber ensembles. Lozano also created one of the first college travel courses to Cuba. Lozano attended the University of Southern California for his bachelor's degree and UCLA for his M.A. in ethnomusicology.
Richard H. '49 and Billie Beane Deihl '50 established this chair in 1993 to support a professor who manifests accomplished teaching, significant service, and scholarly excellence.
---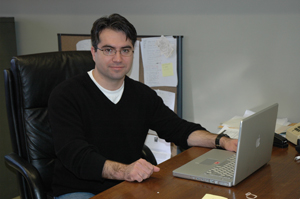 The Roy E. and Marie G. Campbell Distinguished Chair in Biology: Professor of Biology Hector Valenzuela
Having taught at Whittier since 2006, Professor Hector Valenzuela's research focuses on the biology of aging, specifically age-related changes in T cell differentiation and function. Valenzuela has developed quite a following of student researchers, giving them the opportunity to publish and present papers at professional conferences. His courses often involve Service Learning opportunities in the Whittier community, which has earned him high praise from students and from the senior citizens with whom they engage. Valenzuela is also the Health Science/Shadowing Program advisor to students interested in health science careers and is active in Latino outreach activities. He has maintained collaborations at UCLA and has just completed a two-year Visiting Scholar appointment, resulting in two publications (one with Whittier students as co-authors). Valenzuela attended San Diego State University for his bachelor's degree and UCLA for his Ph.D. in experimental pathology, after which he served as a postdoctoral fellow also at UCLA in the field of cancer research.
The Roy E. and Marie G. Campbell Distinguished Chair in Biology was established in 1978 to support scientific research and teaching.
---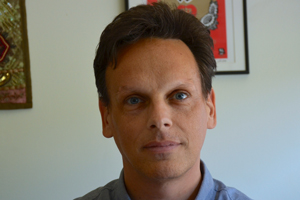 The Douglas W. Ferguson Chair in International Economics: Professor of Economics Roger White
Professor Roger White joined Whittier College in the fall of 2012, where he has been a key contributor to Whittier's expanding influence and reputation in China, as the Honorary Professor of the School of Economics and Management at Beijing Information Science & Technology University. White's research is primarily focused on international trade – namely the influence of immigrants on trade between their home and host countries and the domestic labor market consequences of increased trade liberalization. He has authored three books and more than thirty papers and chapters in edited volumes, and has already begun to incorporate Whittier students into his research portfolio and to publish with them. Prior to Whittier, White was an associate professor at Franklin & Marshall, another liberal arts college, and before that served as a research economist at the University of Georgia. He earned his B.A. and M.A. degrees from San Francisco State University and earned a second M.A. and his Ph.D. in international economics from the University of California, Santa Cruz.
The Douglas W. Ferguson Chair in International Economics was established by Quaker City Federal Savings and Loan in 1986 to honor retiring chairman and CEO Doug Ferguson, who was also a Whittier College Trustee from 1972 until his death in 2002.