Professor Joseph Price and Wife to Receive Good Scout Award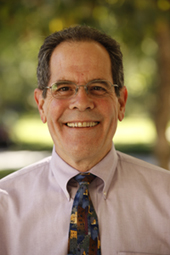 Educators Joseph Price, Professor of Religious Studies and his wife Bonnie, an elementary school teacher, will be honored as the 2010 Rio Hondo Good Scouts of the Year Awards ceremony on November 11. The Prices, who met and married in Kentucky in 1973, are long-time residents of the City of Whittier and active community members.
Price has taught at Whittier College since 1982 and has written extensively on sports and religion in America. In addition, he has served as president of the Whittier Area Chamber of Commerce, chair of Whittier's Cultural Arts Commission, chair of Whittier's Sister Cities Committee, and as a member of the Art in Public Places Committee, the Whittier Cultural Arts Foundation, and the Whittier Uptown YMCA Board of Directors.
Bonnie has received national and regional recognition for her ongoing work in educational technology including the 1998 Milken Family Foundation's Educator award.