FAQs for Parents
On
22 Aug, 2013
By
admin
0 Comments
Parent link to Poet Proxy Access
http://poetproxy.whittier.edu
What if I have more than one child attending Whittier College?
One email  should be used  for all children attending Whittier College.
What should I do if I never got the New Proxy email?
Contact: helpdesk@whittier.edu
What is the passphrase?
The Passphrase is a password used specifically when calling certain College departments (Registrar, Business Office, Financial Aid) for information about your student. This is done in order to comply with state and federal laws protecting confidential student records. Please take care to retain and secure this passphrase for future use.  Students authorize this access.  An email is sent to you with the Passphrase.
What is authorization?
Student may allow a parent to access certain my.whittier.edu pages.
They are as follows:
​Financial Aid Award 
Financial Aid Requirements ​
Billing Statement 
Make Electronic Payment ​
Tax Notifications 
Week at a Glance ​
Registration History 
View Holds ​
Academic Transcript 
General Student Record ​
Enrollment Verification 
​​Student Detail Schedule
Electronic Payment Information
Can students delete Poet Proxy Access?
Yes. 
What should I do if I forgot my PIN or PIN is disabled?
Student can reset the PIN. You will receive an email entitled "Whittier College Proxy Access PIN Reset Confirmation".
How to enable popups for my.whittier.edu
In Internet Explorer, go to the Tool menu and choose Internet Options.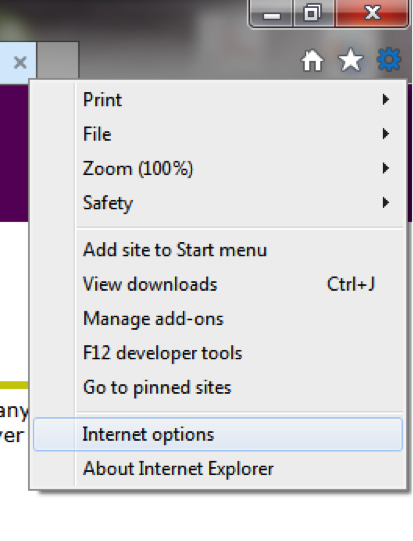 In the Address of website to allow box, type *.whittier.edu. If you still have a problem then add ssb-f.whittier.edu and  my.whittier.edu. Close the window.