Wanberg Hall
On
6 May, 2013
By
admin
0 Comments
Close to the Athletic Center and the Hartley Faculty Master House, Wanberg Hall houses 90 students and is co-educational by floor. Wanberg Hall double rooms are 15' x 14'. The lounge includes a fireplace and cable television. Computers and a study lounge are available for student use. Recent renovations include restroom upgrades and superficial improvements. Eco-friendly elements include water-saving toilets, low-flow shower heads, energy-saving light bulbs, and each hall has its own recycling bins. A professional staff member lives in Wanberg Hall on the first floor.
History
Named after a prominent local dentist, the Dr. George Wanberg resident hall for men opened in 1949. It was the first to have a television set on campus. Most of the cost of the dormitory was donated by Maye Wanberg, wife of Dr. Wanberg and friend of Bonie Bell Wardman.
---
Resident Advisors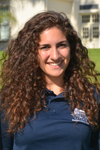 Name: Sabrina Mercado '15
Major: Philosophy
Hometown: Brooklyn, NY
Activities: Peer Mentor, and Phonathon Student Supervisor 
 Hobbies: Yoga, Netflix marathons, and Pinterest crafting 
After College, I want to be: A lawyer
My Favorite thing in the world is: My cat and milk tea boba 
A quirky fact about me is: I like bright colors but I usually only wear dark shades.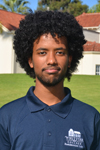 Name: Thomas Mehari '15
Major: Business Administration ​
Hometown: Washington, DC (Born in Riyadh, Saudi Arabia)
Activities: : Lions Club, Enactus, International Club, Intramural Sports​
Hobbies: Learning something new everyday while enjoying life
 After College, I want to be: A CEO of a multinational company and a restaurateur. My dream would be to own a European Football (Soccer) club or NBA team.
My best Whittier College experience has been: Going to Amazon Rainforest during the Jan-Term 2014 class to Brazil.
Greetings to all! I am extremely excited to be your RA for the 2014-2015 school year. My primary goal for this year is to create a strong sense of community while making sure that all of my residents remember their dorm experience for many years to come. With that being said, please feel free to drop by my room if you ever want to chat or ask questions.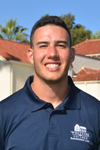 Name: Joseph Anderson '16
Major/ Minor: Biology/Organizational Leadership
Hometown: Cypress, CA
Activities: Football, RA, FCA Campus Church
Hobbies: Watching movies, going to Disneyland
After College, I want to be: A Chiropractor
A quirky fact about me is: I tap dance in my sleep
Welcome message: I'm very excited to be your RA and look forward to getting to know each and everyone of you! Come by my door is open!!