Ni Hao, Whittier
On
1 May, 2013
By
admin
0 Comments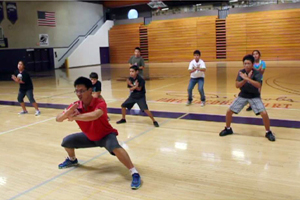 Whittier College is offering three exciting sessions of its Spring Chinese Language Academy - Ni Hao, Whittier - for children (age 5-12) and youth and adults (age 13 and up) who are interested in learning the Chinese language and experiencing Chinese culture.
Previous exposure to Chinese is not necessary.
LOCATION
Whittier College Campus- Hoover 104
SCHEDULE
Students have the option to take one or more four-week sessions, which take place on Saturdays. 
Session 1: February 8, 15, 22; March 1​
Session 2: March 8, 22, 29; April 5
Session 3: April 12, 26; May 3, 17​
Class times for children: 9:30 a.m. - 11 a.m.​
Class times for youth and adults: 11 a.m. - 12:30 p.m.
FEES & REGISTRATION
$88 per student, per session (4 classes). Registration deadline is five days prior to each session. Register online at by clicking here.
CONTACT
Ms. Ting Kei Catherine L. Weir
Director of Program Development
cweir@whittier.edu
562.907.5047
FACULTY
Huang Hui Ming is the Coordinator of Whittier-Huaqiao Chinese program and Associate Professor at Huaqiao University. Hui Ming graduated from the University of Philippines, Diliman with a Master degree in Education. She majored in communicative language teaching and has been teaching at Huaqiao University for 27 years.
Zhang Na graduated from the International College of Chinese Studies of Shanghai Normal University. She has been teaching in the Chinese language and Culture department of Huaqiao University, in Xiamen, China.  She has 10 years of experience teaching Chinese to overseas students and non-native Chinese speakers.  She loves her role as a teacher and is looking forward to teach children, youth and adults in the community.