Overview
On
24 Feb, 2014
By
mramos1
0 Comments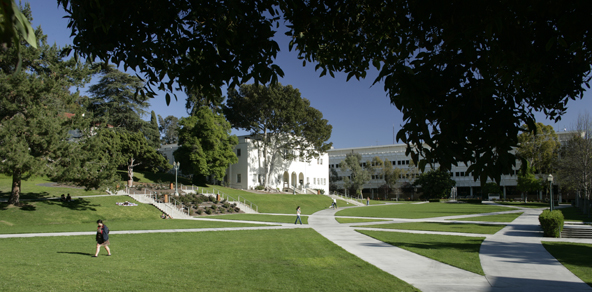 Students that will be seniors in high school beginning in Fall 2014 and those that have graduated in June 2014 may apply for the WISE Academic Year Program. The full-time program provides English language training and Whittier College classes as well as housing in an American homestay or in Whittier's on-campus residence halls with American students.
Students study between 20-25 hours each week in two 15-week terms and one 4-week
January interterm. They also receive a thorough orientation to the program. Students are tested on the first day of the program in English and math skills and depending on their English and math scores, they are placed in the appropriate track that meets their needs.
---
University Courses
A student will earn between 6 and 12 university credits which may be applied toward a bachelor's degree at a U.S. college or university. Students will be guided in selecting courses based on their desired bachelor's degree, English level, and program guidelines. Courses will be with American students at Whittier, and WISE students are required to complete all assignments including quizzes, midterms, and finals as outlined in the course syllabus given at the beginning of the semester. Students will be graded using the same criteria as American students. Students must receive no lower than a "C" in all university courses to maintain good academic standing.
---
English Courses
In addition, students will have from 12 – 20 hours of English instruction each week in reading, writing, speaking, listening, and grammar to improve their English skills for academic purposes. Students will be expected to complete all assignments, quizzes, and finals. A passing grade is a "C" and students are expected to maintain a 2.0 GPA in order to take additional university classes the subsequent semester.
---
College Counseling Workshops
Students also receive college counseling and U.S. college and university placement and application workshops, as well as TOEFL and SAT preparation classes during the program. Students that have performed well in the program may also apply to and gain admission to Whittier for their undergraduate degree. All students that have met the course requirements will receive a college and university placement at the end of the program.
---
TOEFL and SAT Workshops
Students will receive SAT and TOEFL preparation courses during the program and will have numerous opportunities to take these exams in order to meet U.S. university admission requirements.
---
Participation in Whittier College Events
Students will also have the opportunity to participate in Whittier College events, such as Homecoming, and SportsFest and Dub Sync competitions.