FAQs
On
19 Jun, 2013
By
admin
0 Comments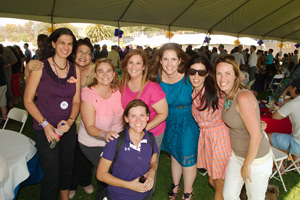 Q: Who comes to Whittier Weekend?
A: Whittier Weekend is open to all Whittier alumni, students, parents, and families. 
Q: How else can I get a full schedule of events?
A: This Whittier Weekend 2015 website has all the information you will need about our planned events. However, if you should need a hard copy to share with family members and friends not comfortable with the Internet, please contact the Office of Alumni Programs & Giving and a schedule can be mailed to you. 
Q: How can I find out about any changes or updates to the Whittier Weekend 2015 schedule?
A: You can find program updates, location changes, and registration information on this website. If you have specific questions, contact the Office of Alumni Relations, 562.907.4222 or alumni@whittier.edu. 
Q: What sort of weather should I plan for?
A: Fall days and nights can run the gamut weather-wise, so do check the weather report before you leave home. In the event of rain, outdoor events will be relocated. 
Q: How should I dress?
A: Homecoming is generally a casual affair. However, alumni do tend to dress up a bit more for the class reunion dinner (during which a class photo will be taken).
Q: What type of activities are open to families?
A: Whittier Weekend is a great time to bring your family to see your alma mater, offer a more intimate look at a college campus to a teenaged daughter or son, or introduce your family to your classmates' families. In particular, you might want to check out our annual Homecoming Poet Festival and the Homecoming Game, both of which promise fun for the entire family! (Please keep in mind the Alumni Association does not offer childcare arrangements.)