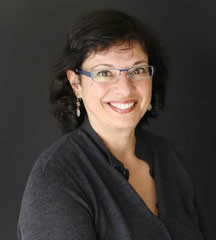 Pulitzer prize-winning reporter Sonia Nazario will speak at Whittier College on Thursday, November 12 at 7:30 p.m. in the Ruth B. Shannon Center for the Performing Arts, 6760 Painter Ave., Whittier, CA 90608. Nazario will read from her national bestselling book, Enrique's Journey, which tells the true story of an Honduran boy's struggle to find his mother in the United States. This event is open to the public and admission is free, but reservations are required. For additional information and to reserve tickets contact the Shannon Center boxoffice@shannoncenter.org or 562.907.4203. 
Enrique's Journey first appeared as a series of articles in the Los Angeles Times and won more than a dozen awards, including the Pulitzer Prize for feature writing, the George Polk Award for International Reporting, the Grand Prize of the Robert F. Kennedy Journalism Award, and the National Association of Hispanic Journalists Guillermo Martinez-Marquez Award for Overall Excellence. Expanded into a book, Enrique's Journey won two book awards and is required reading for all incoming freshmen at 25 universities and dozens of high schools nationwide. 
Nazario has spent 20 years reporting and writing about social issues, most recently as a projects reporter for the Los Angeles Times. She has won numerous national journalism and book awards and has been named among the most influential Latinos by Hispanic Business magazine and a "trendsetter" by Hispanic magazine. Nazario, who grew up in Kansas and in Argentina, has written extensively from Latin America and about Latinos in the United States. She began her career at the Wall Street Journal, where she reported from four bureaus: New York, Atlanta, Miami, and Los Angeles. In 1993, she joined the Los Angeles Times. She is now at work on her second book for Random House.
This events is sponsored by the Office of the President, Office of Student Life, and College Trustee Peter Feinberg '82.