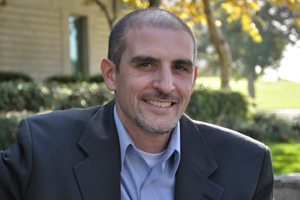 Nadine Austin Wood Professor of American History
Associate Professor of History
Department of History
Hoover 201
562.907.4824
nzappia@whittier.edu
Curriculum Vitae
Academic History
Ph.D. University of California, Santa Cruz
M.A. Claremont Graduate University
B.S. Cornell University
Bio
Professor Natale Zappia is the Nadine Austin Wood Chair in American History. He specializes in colonial/early national North America with an emphasis on the early modern borderlands of the Atlantic World, Pacific Rim, and Native America. His research and teaching explores the intersection of continental trading networks, food pathways, and ecological transformations in colonial North America. You can explore more of his work on his personal website.
Zappia is also working on several public history and community-based outreach projects related to California, food systems, and the American West, including efforts to promote the revitalization of the Los Angeles River.
At Whittier College, Zappia serves as co-director of the SUrF Garden Lab and project lead at the DigLibArts program. 
Professional Activity
Books
Traders and Raiders: The Indigenous World of The Colorado Basin, University of North Carolina Press, 2014; paperback 2016
The Many Faces of Edward Sherriff Curtis: A Collection of Portraits and Stories from Native North America (with Steadman Upham), University of Washington Press, 2006
Rez Metal: Innovation and Tradition in Dinetah (with Ashkan Soltani), University of Nebraska Press, forthcoming
Indigenous Archives and Knowledge in History: Keepers, Tellers, and Translation (with Lisbeth Haas) University of Nebraska Press, forthcoming
Articles and Essays
"Indigenous Food Sovereignty" American Indian Culture Research Journal (guest editor, special issue) forthcoming, 2018
"Revolutions in the Grass: Politics and Food Systems in Continental North America" Environmental History (Winter 2016); winner of the 2017 Wayne D. Rasmussen Award for best article on agricultural history.
"Monoculture" in Ken Albala, ed., Food Issues: An Encyclopedia (SAGE Press, 2015)
"Los Angeles Foodscape: Before the 'Desert'" California History (Fall 2014)
California Indian Historiography: From the Nadir to the Present," California History (Spring 2014)
"Indigenous Borderlands:  Livestock and Power in the Native Far West," Pacific Historical Review (May, 2012)
Chapters
"Frontiers of Grain: Indigenous Maize, Afroreurasian Wheat, and the Origins of Industrial Food," Early American Studies: An Interdisciplinary Journal 17:2 (Spring, 2019)
"Global Food Systems and the Age of Revolutions," World History Connected 15:2 (June, 2018)
"Indigenous Food Frontiers in the Early American West," Southern California Quarterly 100:4 (Winter, 2018)
"Agro-Ethnic Landscapes of Los Angeles," in Jenny Banh, ed., The Anthropology of Los Angeles: City, Image, and Politics (Rowman and Littlefield Press, 2016)
"Captivity and Economic Landscapes in Native California" in James Brooks and Bonnie Martin, eds., Uniting the Histories of Slavery (School of Advanced Research Press, 2015)
"Reclaiming the Soil: Gardens and Communities in South Los Angeles," in Josh Sides, ed., Post Ghetto: Reimagining South Los Angeles, University of California Press (Fall, 2012)
"The United States and the World: A Globalized U.S. History Survey," (co-author) in Carl Guarneri and James Davis, eds., Teaching American History in a Global Context, M.E. Sharpe (2008)
Works in Progress
Food Frontiers: Native Space, Power, and North America's Food System (book manuscript)
"The Quechan Uprising of 1781: Rethinking Indigenous Resistance in Early North America" (with Ben Madley, article manuscript)
"Food Systems in the Early American Great Plains," in Kathleen Brosnan and Brian Frehner, eds., Environmental History of the Great Plains (Oklahoma University Press, forthcoming)
"Ecological Pedagogy and English Language Acquisition: A Community-Based Approach to Interdisciplinary Learning" (article manuscript w/Ivannia Soto)
"Holistic Landscapes in Institutional Settings: History, Theory, and Future Opportunities" (article manuscript w/Dan Duran and Cinzia Fissori Ecology)
Selected Grants and Fellowships
Short-Term Research Fellowship, Huntington Library (2018)
Wayne D. Rasmussen Award, Agricultural History (2017)
Short-Term Klingenstein Fellow, New York Historical Society (2017)
Visiting Scholar, UCLA Institute of American Cultures (2016-17)
Mauk and Nunis Fellowship, Huntington Library (2016)
NEH HSI Research Grant 2015-16
Short-term Fellowship, New York Public Library (2014)
Mellon Fellowship, Huntington Library (2014)
Franklin Research Grant, American Philosophical Society (2013)
Visiting Scholar Fellowship, Autry National Center (2013)
NEH Summer Research Stipend (2012)
Charles Redd Center for Western Studies Research Grant (2012)
Mellon Fellowship, Huntington Library (2011)
William Clark Memorial Library Fellowship (2010)
Recent Conferences and Presentations
Whitsett Annual Lecture, CSUN "Food Frontiers: Native Landscapes and Power in Early North America" (2018)
Forum on European Expansion and Global Interaction (FEEGI), "Indigenous Global Exchange during the Long Nineteenth Century" (2018)
Native American and Indigenous Studies Association (NAISA), "Indigenous Archives: Knowledge, Power, and Presence" (Panel Moderator) (2018)
Organization of American Historians (OAH) "Indigenous California History: State of the Field Roundtable" (2018)
UCLA Institute of the Environment and Sustainability (UCLA IoES) "Living With Climate Change, Part 4: Imagining Future for a Hotter Planet" (2017)
Pacific Coast Branch-American Historical Association (PCB-AHA) "Indigenous Body: Food Sovereignty, Health, Healing, and Wellness" (panel moderator, 2017)
American Philosophical Society (APS) Colloquium "Indigenous Archives: Sources, Methods, and Theory" (co-convener, 2017)
Autry National Center "Trade, Violence, and Early American Landscapes" (moderator, 2017)
Rice University, Center for Energy and Environmental Research in the Human Sciences - "Cultures of Energy" Symposium (2017)
University of Oklahoma National Science Foundation (NSF) Workshop "The Great Plains: An Environmental History" (2017)
Loyola Marymount University "Networks" Speaker Series (2017)
UCLA Institute of American Cultures Fall Forum "Food Frontiers: Indigenous Borderlands and Continental Landscapes" (2016)
Chatham University "Wheat Frontiers in the Early Republic" (2016)
ICW Seminar, Huntington Library (2016)
American Historical Association "Places and Materialities" (2016)
World History Association (WHA) "Networks of Slavery, Captivity, and Freedom in the Americas" (2015)
American Historical Association "Revolutions in the Grass" (2015)
Autry National Center Teaching American History Workshop, "Pre-Contact Native California" (2014)
William and Mary Quarterly-Early Modern Studies Institute Workshop, "Revolutions in the Grass" (2014)
Autry National Center Floral Journey Seminar, "Change and Continuity: Intertribal Trade on Material Culture" (2014)
National Council on Public History, "Intersecting Sustainable Urban Farming and Public History" (2014)
American Studies Association, "Food Deserts in the San Gabriel Valley" (2014)
CSUN Whitsett Annual Symposium, "Reimagining South Los Angeles"  (2013)
Southern Methodist University (SMU) Annual Public Symposium, "Captivity and Economic Landscapes in California and the Far West" (2013)
American Historical Association (AHA), "Empires through the Lens of Food" (2013)
Western Historical Association (WHA), "Indigenous Landscapes in the Far West Borderlands" (2012)
Association for the Study of Food and Society (ASFS),  "Teaching about Colonial Food Systems" (2012)
NEH Teaching American History Workshop, "Early Exploration in the American West" (2012)
Autry Western History Workshop, "Foodways in Colonial California" (2012)
Public History/Digital Humanities Projects
Co-creator, Open Garden History App
Co-Director, Coffee-Avocado History Project
Historical Consultant, KCET
Historical Consultant, "Flavors of History," Autry National Center
Historical Consultant, California Humanities Community Service Project, "Transforming the Scrap Heap: Folk Art and Creative Reuse in Whittier's History" (2016-17)
Programming/Outreach Committee, Play the LA River (2013-current)
Associate Director, Early California Cultural Atlas Project, Huntington Library (2009-2016)
Oral Historian, Academy of Motion Picture Arts and Sciences (2010-13)
Visiting Scholar, NEH "Early California History" Workshop (2011)
Campus and Community Projects
Whittier College Sustainable Urban Farm (SUrF) (2010-current)
Whittier Boys & Girls Club Garden Program (2011-2012)
Salvation Army Bell Shelter Garden Program (2011-current)
Executive Director, Garden School Foundation (2008-2010)
Master Gardener, University of California Extension Program (2007-current)