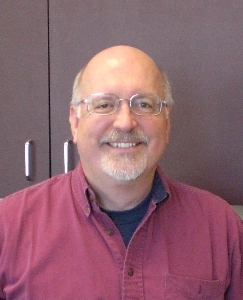 Professor of Theatre & Communication Arts
562-907-4831
Shannon Center 112
breed@whittier.edu  
Personal website 
Education
B.A., Theatre and Political Science, University of California, Riverside
M.F.A., Theatre Arts (Design and Technology), Humboldt State University
Courses
Introduction to Design and Technology, Scenic Design, Drawing and Drafting for the Theater, Painting for the Theatre, Theatre Practicum, Film Genre: The Western, and Introduction to College Writing: The Art of the One-Act Play
Biography
Professor Reed has designed scenery and/or lighting for more than one hundred thirty theatre and dance productions. In his native California, Mr. Reed has designed scenery for the Gascon Theatre, the Zephyr Theatre, the Celebration Theatre, the Odyssey Theatre, the California Theatre Center, Pomona College, and twelve productions for the Kingsmen Shakespeare Festival.  He also has designed for Hollins College, Amherst College, the Summer Theatre at Mt. Holyoke College, the Southwest Virginia Opera Society and has worked for the scenic design department of WGBH-TV in Boston.   
Mr. Reed has served on the Board of Directors of the United States Institute for Theatre Technology (2005-08 and 2010-12). From 1997 to 2012, he served on USITT's Conference Committee, helping to administer various aspects of the Institute's annual conferences. He has written a dozen articles for USITT's monthly newsletter, Sightlines, and three articles for its quarterly magazine, Theatre Design & Technology, including one on the Walt Disney Concert Hall and another on San Francisco's Museum of Performance + Design.
Mr. Reed is a member of the nation-wide stage designers' union, United Scenic Artists, Local USA-829 of the International Alliance of Theatrical Stage Employees. He served on the union's Western Region Board of Trustees for thirteen years (2003-2016).