Location:
The Ruth B. Shannon Center for the Performing Arts
Event Description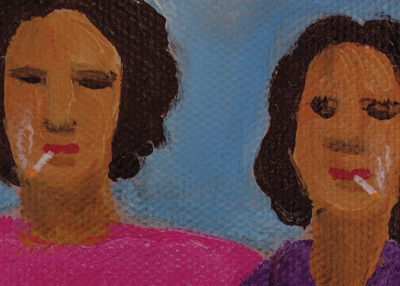 Come join musician, artist, writer and member of Los Lobos Louie Pérez for a book signing to celebrate the release of his new book "Good Morning, Aztlán: The Words, Pictures and Songs of Louie Perez" before the Jarabe Mexicano concert here at the Shannon Center on November 10th. Books will be available for purchase at the event.
Louie Pérez is a master musician and innovative visual artist who has spent the last forty years as founding member and principal songwriter for the internationally acclaimed group Los Lobos. Working with his songwriting partner, David Hidalgo, Pérez has written more than four hundred songs. Many of those songs, along with previously unpublished poems and short stories as well as paintings, sketches, and photos, are collected in this deeply personal, yet universally appealing volume. The book also features essays by musicians, artists and scholars who artfully dissect the significance of Pérez' work. Good Morning, Aztlán is, without question, a different kind of memoir.
For more information contact The Ruth B. Shannon Center for Performing Arts.