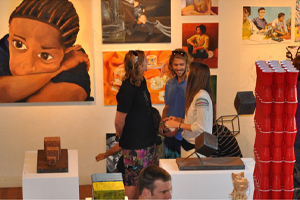 Greenleaf Gallery
Mendenhall Lobby, First Floor
13406 E. Philadelphia Street, Whittier
Hours of Operation:
Monday - Friday, 8 a.m. to 5 p.m.
Directions:
From Los Angeles, take the 60 East to the 605 South. Exit Beverly Boulevard East to Painter Avenue. Make a right onto Painter and left onto Philadelphia. Greenleaf Gallery is on the corner of Philadelphia and Painter; free parking is available in the adjacent lot.