Our students are grateful for your support!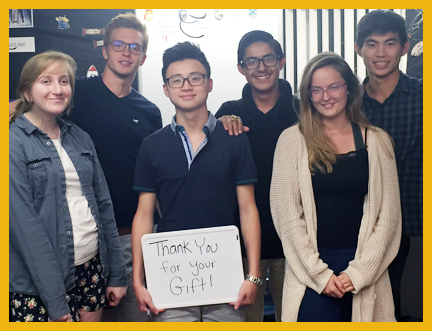 Your tax-deductible gift will help create transformative opportunities on the Poet campus. On behalf of everyone at Whittier College, thank you!
How to double, or even triple, the impact of your gift
Your employer might match your philanthropy. Find out if you are eligible.
Why Your Participation Matters | Why The Whittier Fund Is Important
If you have questions about your gift, please contact whittierfund@whittier.edu  or (562) 907-4209.