In the spring, Poet softball team was crowned the 2019 Southern California Intercollegiate Athletic Conference (SCIAC) post season tournament champions. The team subsequently earned a berth into the NCAA Division III National Championships.
Just as impressive, the Poets earned academic recognition from the National Fastpitch Coaches Association for their work in the classroom. The team ranked 98th out of 117 Division III schools with a team GPA of 3.27 and nine student-athletes earned Easton/NFCA All-America Scholar Athletes accolades.
Among those honored for leading the way in the classroom was Brittany Attaway '19, Hannah Angileri '21, Sam Casanas '20, Sarah Gross '22, Jannelle Ha '21, Naomi Martinez '21, Amanda Melodia '21, Alexis Vargas '20, and Hayley Wishner '20.
For sociology major and softball pitcher Casanas, who "threw the game of the season," these accomplishments didn't come by accident. For her, softball is a way of life.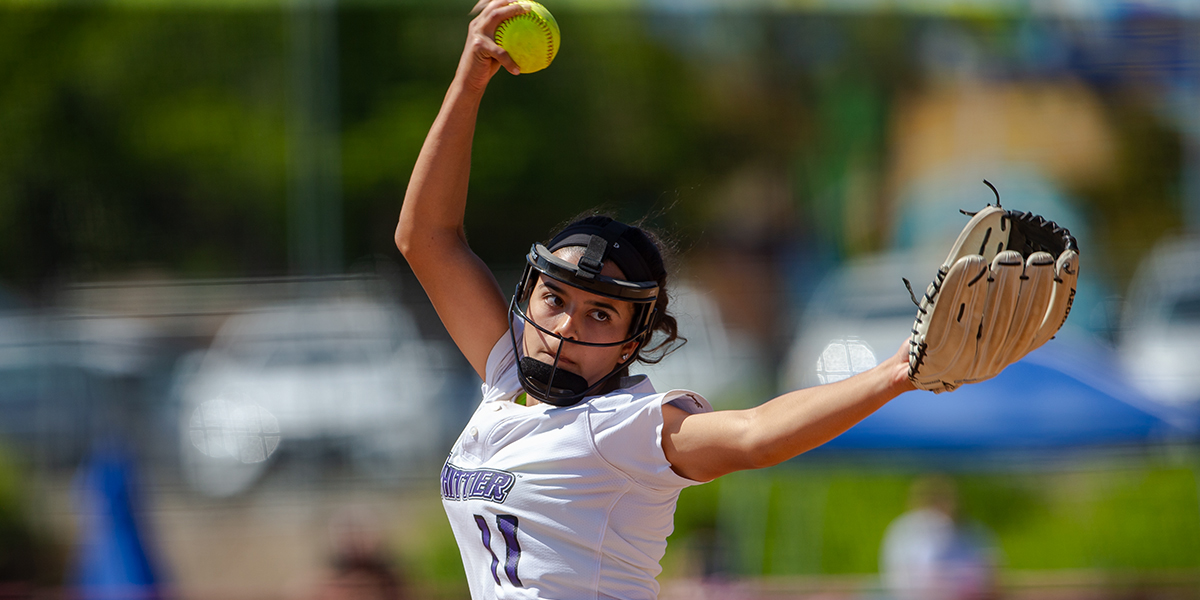 When did you get into softball?
I started when I was five or six, when my parents put me in a recreation league in my city, and I definitely enjoyed it from the start. My dad coached me when I was young, so it was something we had in common, and he made it really fun for me. Most of the girls I went to school with played, too, so it's something we all grew up doing together . . . pretty much all my friends are still somehow connected through softball.
What do you think makes the Poets softball team unique?
We have this great camaraderie on our team . . . it's a really tight-knit group. We have a great group of leaders on our team, and I think that our leadership makes a really positive impact on all the new players that come in. We just have a really good sense of community and teamwork. No one plays selfishly--everybody is playing for the whole team.
What was it like winning the conference tournament?
Basically, the four top teams from the conference go to the tournament and then they battle it out for the win—and it was definitely a battle. We were playing some really competitive teams, and it wasn't a straight line to the championship; we lost some games, and we had to fight our way back up. In the end, it was a complete team effort, and every single person on the team contributed. So not only does it feel like an accomplishment because we won, but also because we all truly "pitched" in.
What is your favorite softball memory?
There was this really funny moment from my sophomore year: I'm a pitcher, and the pitching staff doesn't hit. But, at the end of one really tight game, there was a substitution error, and the coach needed someone to hit. She asked me to do it, even though I hadn't hit for almost two years. So, I was like, "Oh jeez, I don't even know how to swing a bat, I'm a pitcher!" But, I went out there, and I just swung, and I actually managed to score a go-ahead run and get all the way to third.
To this day, everyone still jokes that I'm the pitcher who hit a triple. I think it's the funniest thing ever, because it was so out of my comfort zone, but I just went out there and did it, and we ended up winning that game. That was my only hit at Whittier College, and I'll never forget it.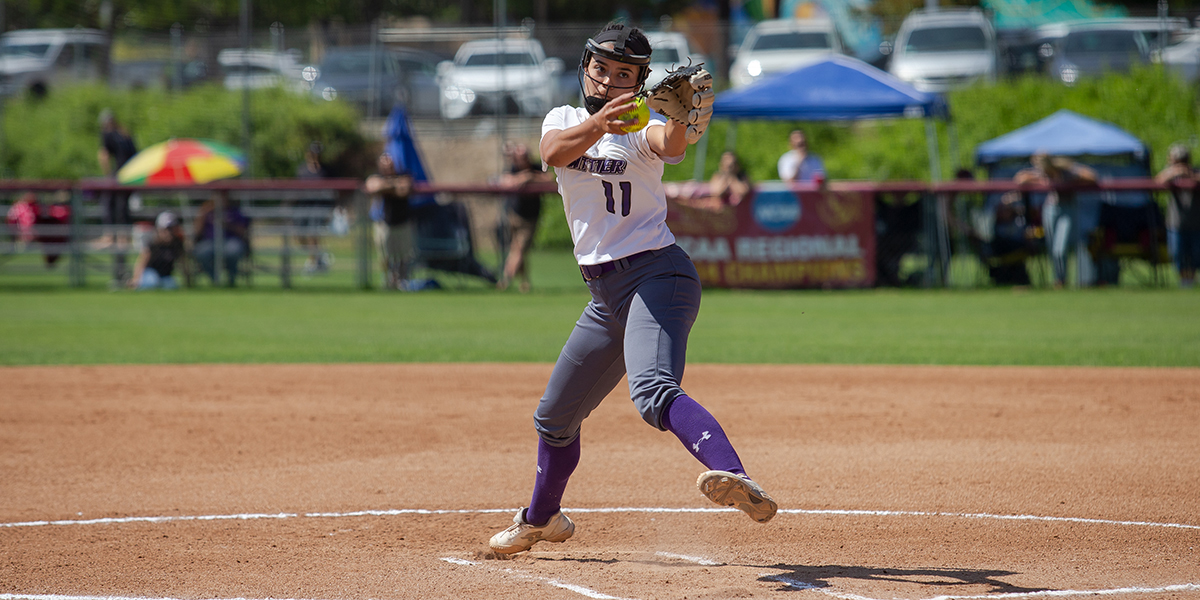 What are your plans after graduation? Is softball in the picture?
Well, this will be my last year playing softball. It's really bittersweet because it's been a big part of my life since I was five or six—so it's sad, but I also feel like there's more to life after softball.
I think, now, I just want to finish off my senior year as the best year yet. I'm just going to go out there and give it my all. I know I won't ever get these moments back.
Outside of softball, I definitely want to go to graduate school. I'm applying to graduate programs in higher education and student affairs.
How do you feel as a senior looking back on your time at Whittier?
I'm just really grateful that I ended up here. I think coming here was exactly what I needed. I'm playing on a competitive softball team, I'm getting a great education.