Professor Emeritus Chuck Reeg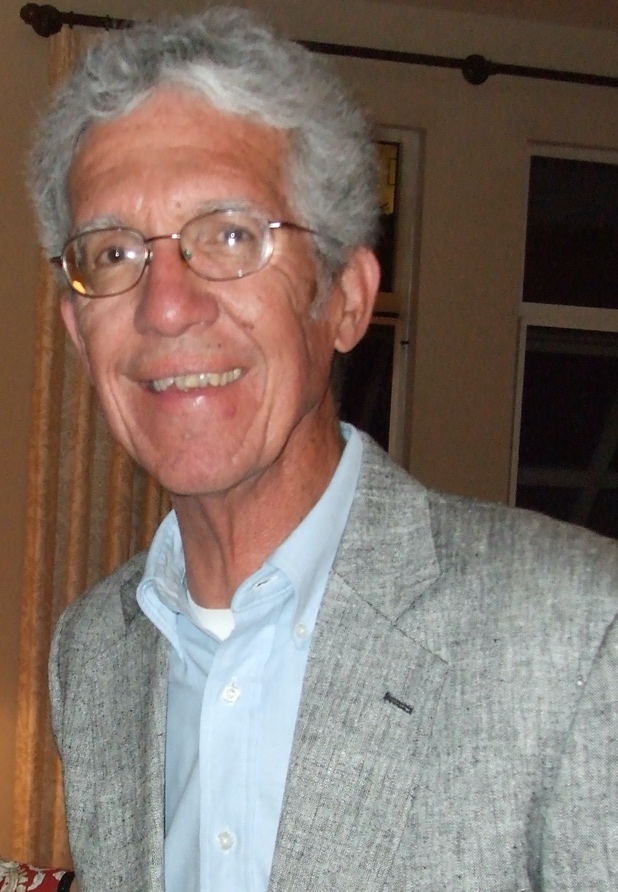 Chemistry professor emeritus Charles "Chuck" Reeg passed away on December 19, 2020 due to COVID-19.
Reeg taught physical and general chemistry from 1971 to 2011. He served as faculty chair for three different terms that spanned three different decades. During his tenure at Whittier, Reeg advised and/or sponsored students in the Whittier Scholars Program, the pre-med advisory program, Rhodes Scholars mock interview program, the student ecology club, and the National Leadership Honors Society, Omicron Delta Kappa. In 2011, he was honored with the Richard B. Harvey Award from the Associated Students of Whittier College, awarded to faculty who have shown outstanding leadership in the classroom, exemplary service to the College, and going beyond the call of duty. Students appreciated his sense of humor and patience. When he received the Keys to the College Award he was described as "a most popular faculty member who is always available to students for consultation and assistance."
In addition, younger faculty members commented that Reeg served as a role model and mentor as they were developing as faculty members. 
Professor Emerita of Chemistry Priscilla Bell shared, "Chuck's calm, caring personality was always evident in his interactions with students and their parents. He was a good mentor for me as I watched him explain College policies to parents who were not in touch with privacy policies of their student children. Chuck was a very service-oriented person, helping in practical ways and being the department handyman. He was an effective ambassador for the College having served as the Chair of the Faculty three times and contributing to Open Houses and other outreaches to prospective students. He was a Renaissance man having a diversity of interests and  the ability to contribute to a conversation on just about any subject. He was especially interested in the environment and nature" 
"I am honored to have been recruited and mentored by Dr. Charles Reeg and valued my 37 years as his colleague and friend," added Bell. 
Professor Emeritus of English Bill Geiger knew Reeg throughout his career at the College and beyond.  
"Chuck also gave several lectures in my Western Mind class, a year-long survey of European intellectual and cultural history from the ancient Middle East to 1950," shared Geiger. "The two lectures that Chuck gave several times in this course were on scientific development from 1870-1950 and a lecture on Einstein. Chuck tailored these two lectures for a general audience, and what he said could be understood by all of the students."
"I also knew Chuck socially. He, Gerry Adams, and I went on several backpacking trips. The two trips I most enjoyed were to Cooper Canyon in the San Gabriel Mountains and to the backside of Mount Baldy in the San Bernardino Mountains. These trips were delightful: we all got along, had fun talking on a variety of topics, got good exercise, and enjoyed good food. Backpacking was one aspect of Chuck's environmentalism. He was also an avid cyclist, riding almost every weekday to Whittier College and back home again. He also was sparing with electricity and natural gas at home in order not to abuse these natural resources," added Geiger. 
"Chuck had a great sense of humor," shared Professor of Chemistry Devin Iimoto. "He always had a Far Side cartoon outside his office to bring a smile to anyone's face."
"He was faculty chair multiple times during his tenure at the College. The first term was when he was a vulnerable tenure-track faculty member, showing his courage, and the respect that he held among his peers. He told me many stories of his time fighting for the Whittier College faculty in the face of some hostile administrations, and how Whittier College changed for the better over time. I will miss Chuck, but he lives fondly in my memories."
His wife Margo, and his daughters Kristin and Heidi, were grateful that he was able to come home on hospice for the last week of his life. The family shared music, love, and many peaceful moments leading up to his passing.
 
Reeg sang in church choirs and was a long-time member of Chorale Bel Canto, a City of Whittier chorus that performed several concerts each year.
Reeg was considered a consummate story and joke teller; the family has created a collection of these stories on an online memorial website. Friends and relatives are encouraged to add stories they remember about Reeg or stories told by him.
 
---
Professor Chuck Laine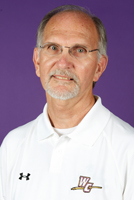 Former Whittier College Professor of Economics and Business Administration Charles Russell "Chuck" Laine passed away on July 8, 2021. 
Laine was born in Butte, Montana, in 1944. He grew up in Walnut Creek, California, and graduated from Las Lomas High School. After working as an operations officer for First Western Bank in the Bay Area and the Central Valley, he discovered an aptitude and interest in economics. In 1971 Laine decided to pursue a degree in economics and enrolled in a calculus class at Modesto Junior College, where he met his future wife, Donna. He received his bachelor's degree in economics from California State University, Stanislaus, and in 1972, began graduate studies at the University of California, Davis, eventually earning his Ph.D.
Laine joined the Whittier College faculty in 1976 and taught here for over 35 years, teaching economics and finance. He most recently served as the John A. Murdy Chair in Business Administration. An avid runner, he was an assistant coach for the Poet men's and women's cross-country teams for over 30 years.
"Chuck and I coached together for 28 of his estimated 33 official years as a coach," said Head Cross Country Coach Greg Phillips, recalling Laine's devotion to the team. "Chuck also published an article in a popular running journal about our amazing 1994 women's team performance at the National Championships. It was reported Whittier was the smallest enrollment college to ever make a cross country National Championships (in 1994) and Chuck was a huge part of helping that happen, not to mention a repeat performance in 2010."  
Laine loved teaching and being an encouragement to his students. According to family and friends, he was an unfailingly kind, funny, intelligent, and wise person and will be deeply missed. 
Laine is survived by his wife, Donna; sons, Matt (Sarah) and David (Leslie); and grandsons, Jonathan and Zachary.
 
---
Professor Emerita Anne Kiley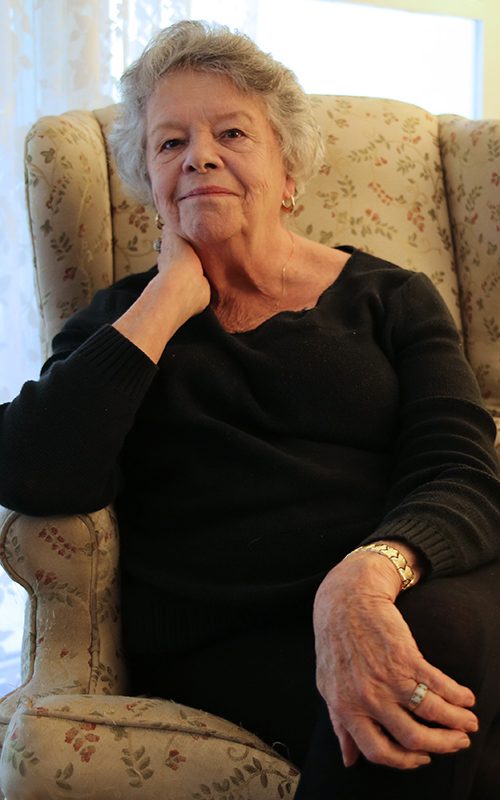 English Professor Emerita Anne Kiley passed away on December 5, 2021. Her students and colleagues will always remember her love of literature, music, and theater; her determination; her sense of humor; her generous and kind spirit; and, above all, her deep capacity for friendship. 
"She faced up to death with remarkable grace, even as it came far too soon—one day before her birthday and a year to the day after she lost her brother Tom," wrote her friend and former colleague Professor Wendy Furman-Adams.
Joining the faculty in 1972, Kiley spent 33 years in Whittier College's English department, teaching a wide variety of courses, including Victorian literature and Shakespeare. Her classroom charisma and devotion to students were acknowledged with a Nerhood Award for Teaching Excellence in 1987, the same year she was promoted to full professor. 
In addition to her brilliant work in the classroom, she served the College in various capacities including chair of the faculty, director of the Whittier College Copenhagen program, and chair of various faculty committees. She was also an early leader in the Whittier Scholars Program (WSP), as well as the Liberal Education Program, helping to design several curricula and offering more Lib. Ed. pairs than almost any of her colleagues. 
Moreover, Kiley was a mentor to her colleagues. "Anne was a master-mentor to all of us, …not just a mentor in English, but in the culture of the college as a whole," wrote Furman-Adams. "Along with other beloved departed colleagues—like Michael Praetorius, Les Howard (whom Anne nursed through his last days), Fred Bergerson, and Jack DeVries—she was one of the College's strongest voices for consensus… She was always a very 'weighty friend' among weighty friends. We learned 'the Whittier way' from her—a gift those of us senior enough to remember her will never forget."
Although she officially retired in 2005, Kiley remained involved with the College: teaching occasional courses, participating in others, delivering guest lectures, judging writing contests, and working as a dramaturg with the theatre department. She most recently worked with students on the production of A Midsummer Night's Dream, directed by Professor Gil Gonzalez, in fall 2021. Kiley was also on campus in 2018 for the 40th Anniversary of the WSP and is featured in a WSP mini-documentary. 
Kiley shared her love of words with students outside the College as well. After her retirement, she taught creative writing to incarcerated youth at the Los Angeles County Youth Authority every Saturday as part of the Inside-Out Writers program. She also visited the youth almost every Sunday.
 
Furman-Adams and Professor of English Tony Barnstone were the last of Kiley's colleagues to visit her before her passing. She had trouble holding a book, but remained an active reader until the last day, as they read her poem after challenging poem by such poets as Yeats, Keats, and Eliot. She knew many almost by heart, and would often mouth along with a line or two as they read.  
"I am deeply saddened by the loss of Anne Kiley, who was the grande dame of my first decades in the English Department, a fierce, amused person, and one dedicated to books like a monk to the spirit," wrote Barnstone.
Before coming to Whittier, Kiley taught at the University of Cincinnati from 1967 to 1972. She received her bachelor's degree from Duquesne University and her master's degree and Ph.D. in literature from the University of Wisconsin, Madison. She is survived by her brother John; her devoted nieces and nephews; and her equally devoted friends, including David Moore, who was with her until the end.
---
Professor Emerita Ann Farmer
(Written by Holly (Sprague) Fenelon '73, former student, friend, and executor)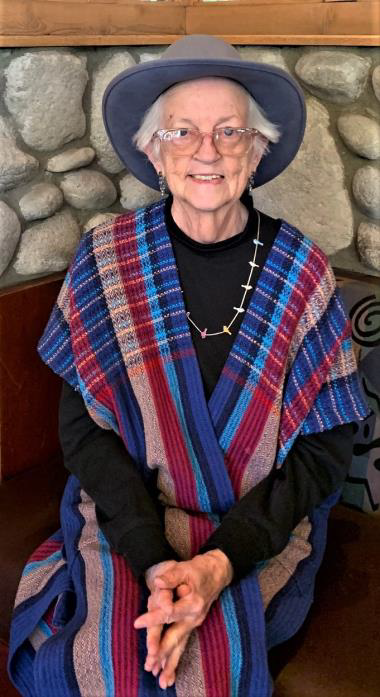 There is a beautiful word in the Arabic language—nawwarit—that translates as "it is brighter with you here." For the family, friends, and former students of Ann Dahlstrom Farmer, her passing has diminished the light in our worlds.
Ann was born June 18, 1934, in South Gate, California, and passed away on September 23, 2022, at the age of 88. Her parents were Merrill Xanthus Dahlstrom ("Dusty") and Marcia Hazel Dahlstrom nee Ross. Two years later, her brother Jon joined the family circle. Ann's family lived in Monterey Park next to the Garvey Cattle Ranch in a house designed by Richard Garvey Jr.
The ranch property offered Ann and her brother a seemingly endless playground of rolling hills, huge trees to climb, and, occasionally, cranky cattle focused on chasing children from their territory. The Dahlstrom home and patio served as the neighborhood gathering place for potlucks, dancing, and fireworks. The surrounding property offered a beautiful backdrop when Ann invited her young friends over to hear the stories she loved to write. Ann's life-long love of people and gatherings surely had her own childhood home as its nexus. As a young child, Ann's grandparents lived on Painter Avenue, quite near Whittier College. Long before she understood what "college" was, she remembered her father often telling her she could go to school there when she was older. Little did they know that Ann's life and career would someday be centered around that very school.
Ann earned a bachelor's degree in sociology from Whittier College in 1956. That same year, as was the trend among young women at that time, she was awarded the much-coveted MRS when she married Roger "Rod" Chandler. They welcomed their son, Mark, in 1958. After a year in New York, they returned to Whittier. Renewing her Whittier connection when the marriage ended, Ann started working at the college as a professor's assistant. It was the beginning of her 39-year relationship with Whittier College as a professor, biographer, critical reader of several colleagues' manuscripts, student, faculty mentor, and author.
She served as director of the freshman English program (1972 to 1987), director of the English program for international students, chair of the English language and literature department, and finally associate professor of English. It was not only her career in academia that began that first day when she was assigned a workspace in the office of anthropology professor Malcolm Farmer. Three years later they were married, a 48-year union that lasted until Malcolm's death in 2011.
Ann's career as an educator did not keep her from furthering her own education. In 1971, she earned a master's degree in sociology from Whittier College followed by another master's degree in linguistics from California State University, Fullerton in 1976.
Ann's writing and public speaking careers were significant. She co-authored a critical thinking textbook for Whittier College's freshman English program. Based on her personal friendship with Quaker author and Whittier College graduate Jessamyn West, Ann wrote a monograph about West for the Western Writer Series, published several articles about West's books and life, and co-authored a 400-page annotated bibliography of her work. Focusing on Jessamyn West, her works, and the work of other Quaker writers, Ann was a popular speaker at literary and academic events, book clubs, and other book-related gatherings.
When Ann retired in 1999, her scope of activities and interests broadened. She was a dedicated and hard-working member of the Friends of the Shannon Center at Whittier College, where she served as president, vice president, and committee chair at various times over the years of her involvement. In 2001, she cofounded and co-chaired (with Sylvia Foltz) the Friends of the Shannon Center annual Meet the Authors & Bookfaire fundraising event. In that same year, she received the Center's Dorothea Boyd Award for Outstanding Service. Her commitment, passion, and love for the Friends of the Shannon Center had a significant impact on the Friends community as a whole and on all who attended the Bookfaire. Ann also served on the board of the Whittier Historical Society and was a member of the Ionian Society, the American Association of University Women, the Delta Tau Chapter of Delta Kappa Gamma International, and PEO. In 2021, Ann was given special recognition by Delta Kappa Gamma for her 50 years of membership in that organization.
At home, Ann combined her amazing skills as an artist, builder, storyteller, and historian in the creation of "miniatures." She created exquisite dollhouse-scale scenes, often based on her own life experiences as well as people and places near to her heart. A dedicated cat lover since childhood, Ann went to the "BARK-side" in 2010 when a small, sick and starving poodle found its way to her doorstep and never left. Bailey was followed by Tess and then Tucker, all rescues that lived wonderful lives with Ann and gave her, in turn, much happiness. Ann became an ardent supporter of animal rescue/protection efforts in addition to the many other causes she believed in.
She is survived by her son, Mark Walton Chandler; her brother Jon; goddaughter Melody Hyland Hubbard; childhood friends, Kate Hyland and Virginia Nasmyth Loy, and a legion of adoring friends and past students.
Many thanks to Kathleen Pompey for this great photo of Ann from November 2021.