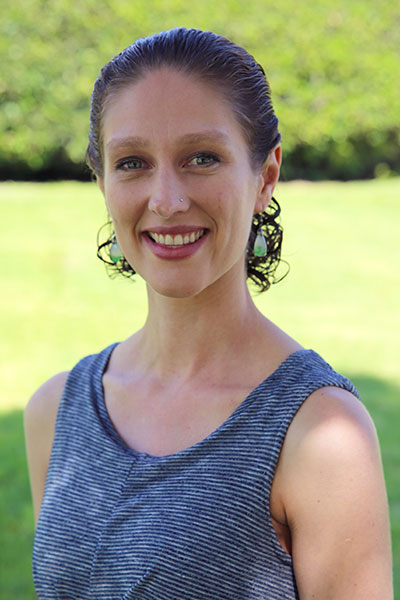 Assistant Professor of Music
Alexandra Grabarchuk is a Ukrainian-born musicologist and performer. Her most recent publications include an article on the Soviet Union in the forthcoming Oxford Handbook of Progressive Rock, as well as a 2018 essay in popular music in communist and post-communist Europe. In addition to teaching and performing in the Los Angeles area, she has worked as a score reader for the Metropolitan Opera's LA-based live HD broadcast team since 2014.
Grabarchuk is the current artistic director and conductor of the San Gabriel Valley Choral Company, a community choir based in Monrovia. She has also served as co-conductor and facilitator of the Contemporary Choral Collective of Los Angeles. Her teaching portfolio includes courses in musicology, music history, conducting, and piano and vocal performance.
Grabarchuk holds a Ph.D. and master's degree in music and a bachelor's degree in linguistics from the UCLA.
More about Alexandra:
I'm originally from Crimea, which – since I was born – has belonged to the Soviet Union, then Ukraine, and now (apparently) Russia.
I live in Whittier with my husband and our cat, Rupert Pierre Boulez.
I love singing folk music from Eastern Europe, and I traveled to Bulgaria several years ago to sing in the 50th Koprivshtitsa Folklore Festival.