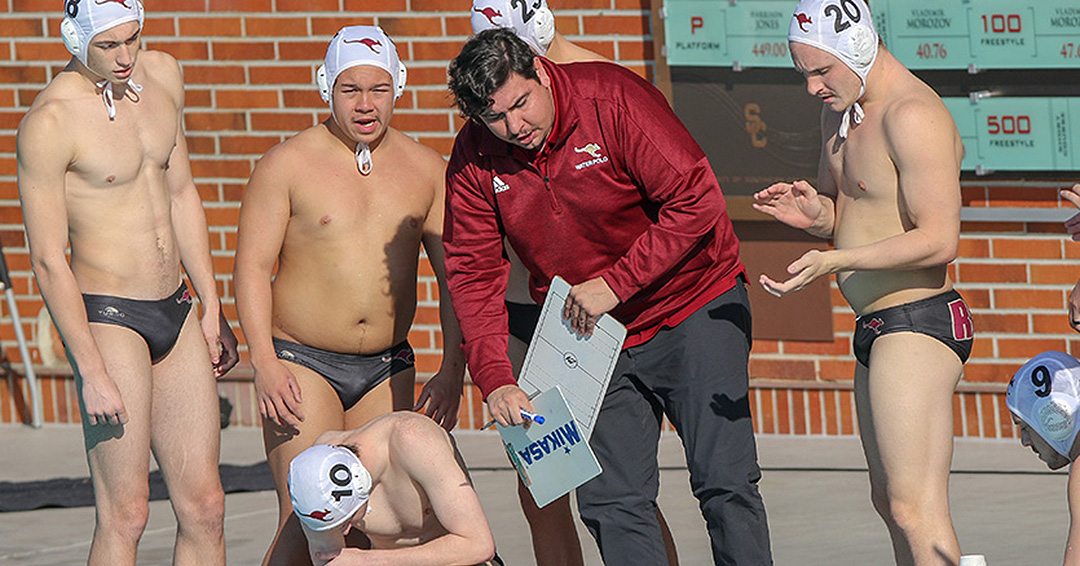 Former Poet team captain Austin Ringheim '16 has been named head coach for the Massachusetts Institute of Technology (MIT) water polo team. He will also serve as a physical education and wellness instructor for the Engineers.
Prior to his new appointment, Ringheim served as the assistant head coach for the men's and women's water polo programs at Austin College in Sherman, Texas. He has also worked as the assistant development boys coach with the United States Water Polo Association Southwest Zone, was a youth coach with the Thunder Water Polo Club, and was a high performance coordinator with the USA Water Polo Association for two years in Huntington Beach, California.
Ringheim majored in kinesiology and nutrition science at Whittier and was a part of the Poet men's water polo team. As a Poet, he was part of the Division III championship team in 2014 and earned All-SCIAC honors.
"Austin's previous experience as both a student-athlete and a coach at the Division III level, combined with his work with USA Water Polo, brings a true understanding and passion for the game which will help us continue our tradition at MIT," said Katie Hoppe, MIT assistant director of athletics, in a swimswam.com article.