Finding Connection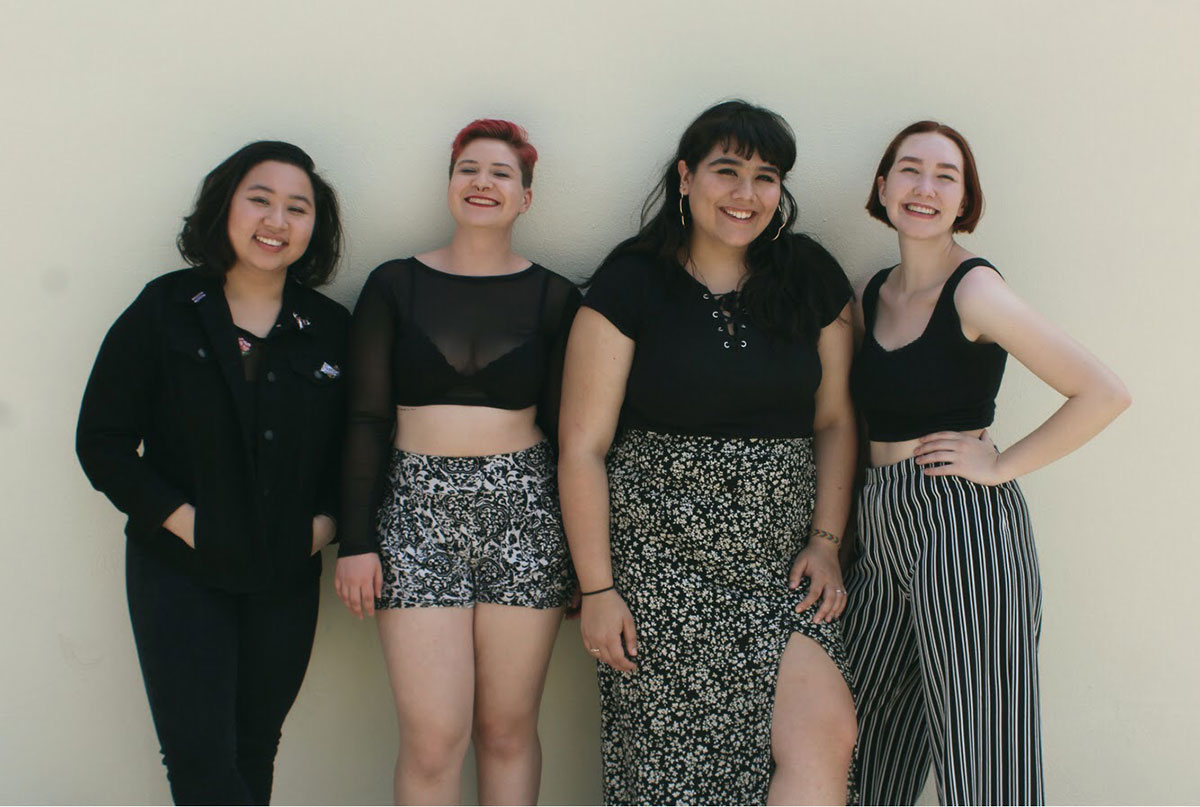 A naturally shy person, Horton found a connection and a friend in her roommate, Danielle Pesqueira '21 (pictured right of center).
"She was just really kind and welcoming and she introduced me to the friends she had made already, and I finally felt like I have people here that I belonged with and that cared about me and that I care about. We still live together and now we're really close friends and I've made other friends since her. She kind of like made me feel welcome here."
A New Home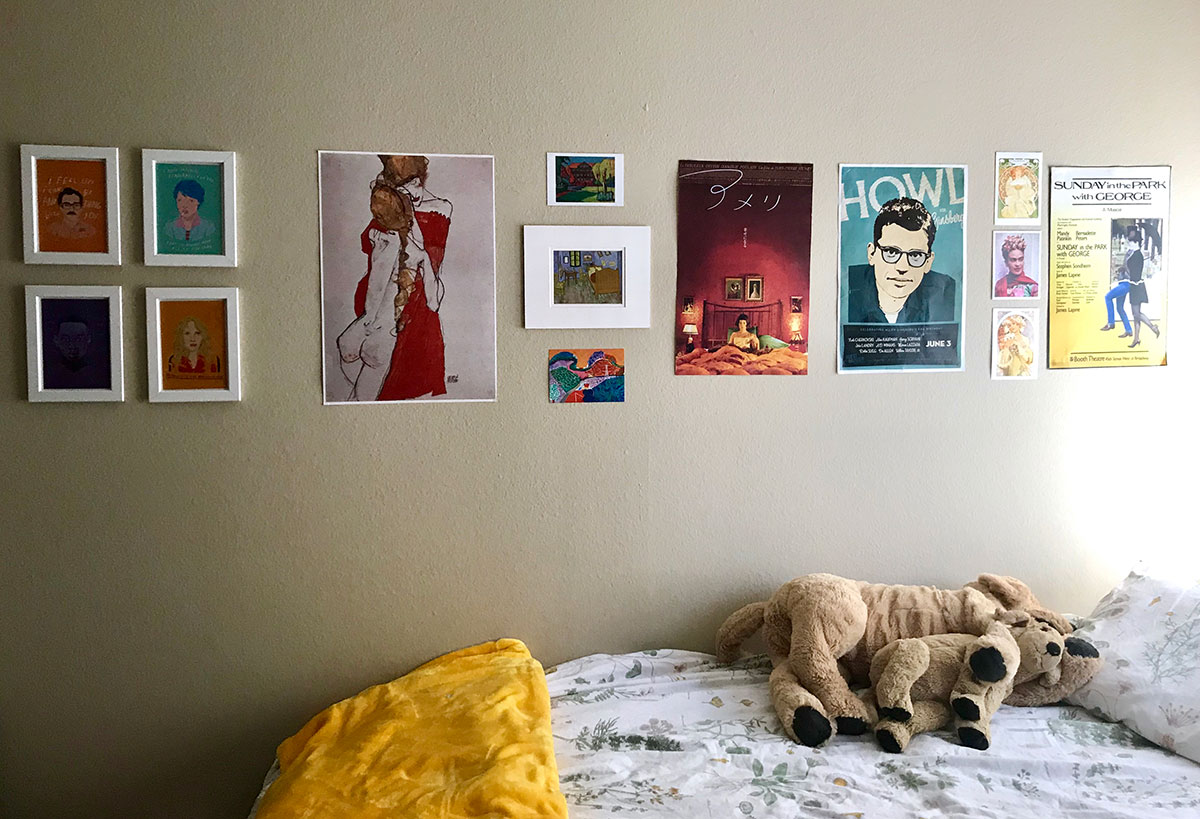 "I live in Arbor Ridge right now," Horton said. "I have all my posters and my art. That's something that' really important to me, to make it feel like a home. Also, with my roommate, we both really love art so we made sure it's full of that and full of color."
After growing up in Nevada, Horton has enjoyed moving to Southern California and having her own space. "It's just really nice to have this new start of moving away from home and having a place that's mine."
Celebrating Pride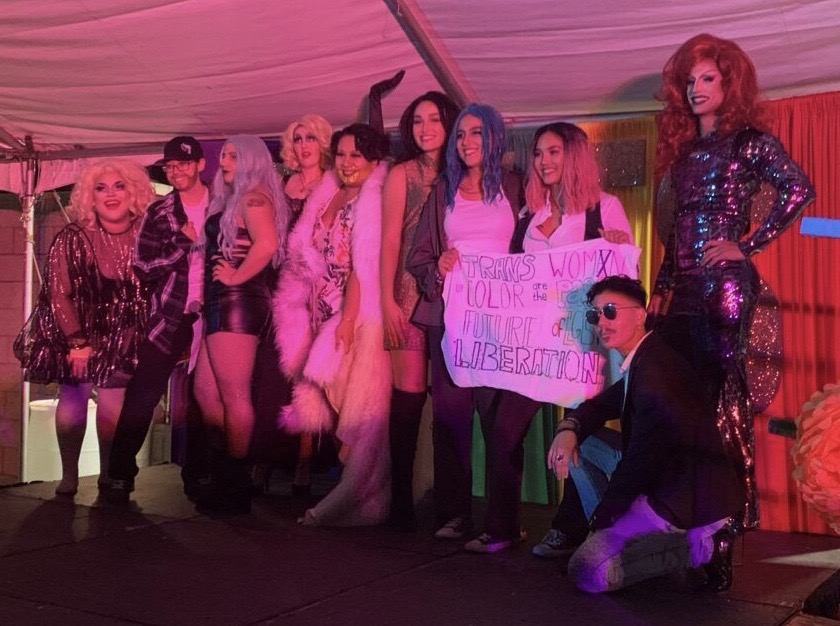 Horton is the treasurer of Whittier's LGBTQ club, TOBGLAD, which worked with the Office of Equity and Inclusion to organize an on-campus drag show during this year's Homecoming.
"We wanted to bring drag culture, which is obviously extremely important to the LGBTQ community and that culture, and we wanted to share that with the Whittier College community." They invited both student and professional performers, as well as Greg Prieto '05 (a sociology professor at University of San Diego) to educate the audience about drag culture and its significance. So many people turned out, the event was standing-room only.
"Everybody was so positive and supportive of each other," Horton said. "It was just a really happy and supportive and kind environment, and that was exactly what we wanted."
Poetry in Mexico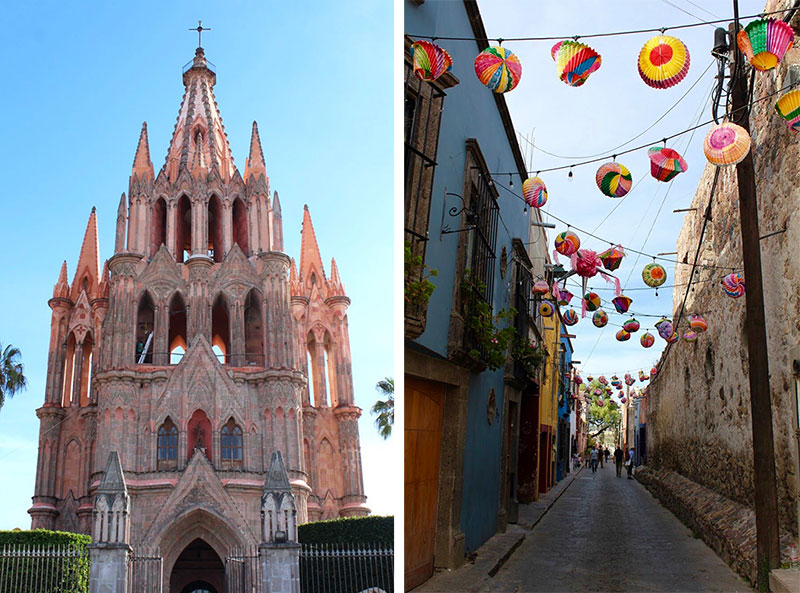 Earlier this year, Horton joined a short-term trip to San Miguel de Allende, Mexico, with her class and professor, Tony Barnstone, to attend the city's annual poetry conference.
"We met with writers from all over the world. A lot of them go every year to this festival to workshop poetry, read each other's poetry, share each other's poetry. Some really famous and renowned poets were there," she said. "We got to learn from them and they led our workshops."
"It was just such an enriching and humbling and beautiful experience, not only to be away from home in this beautiful, gorgeous city, but to have that experience learning from such brilliant and talented writers. I'm still just so grateful for it."
A Favorite Class Reading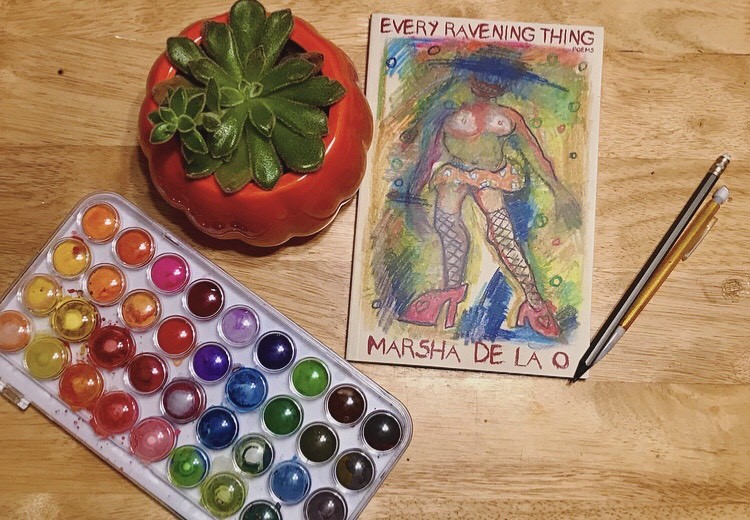 Pictured above: Every Ravening Thing by Marsha De la O.
"It was for my poetry class, which I was a preceptor for this semester for Tony Barnstone," she said. "Tony always brings in two or three contemporary books of poetry into his poetry writing classes, and then they [the poets] come to campus. She actually came to campus and did a poetry reading and a talk with us in the library earlier this semester."
"It's always good to read a woman poet, as well, because we don't get a lot of that in classical studies of poetry. They're so often excluded in literature," Horton said. "It's just refreshing to have that, and to have her come in and talk to us and tell us about [how] this is something she achieved, and something I want to achieve. It's nice to have that connection in class."
Her favorite poem from the book: "To Be Human is to Stand in a Circle."
Taking the Stage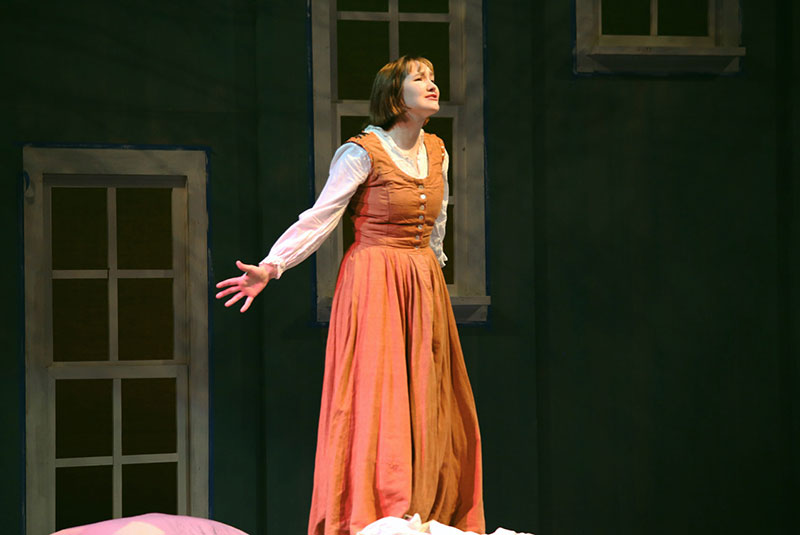 "I've been an actor for my whole life and I came to college thinking I wasn't going to do acting anymore," she said. "But I came here and I was really sad and I missed it a lot because I love it, and I was foolish to think that I could give it up."
Whittier College productions are open to students of all majors, and Horton started auditioning halfway through her sophomore year. She's really glad she did, because she's been able to reconnect with her passion for the theatre. "I want to shout out Jennifer Holmes, who has really helped me get back into it and been really welcoming and helpful to pull me back into that theatre environment."
Earlier this fall, Horton starred in Whittier's production of The Crucible (pictured above) as Abigail Williams, a young woman who plays a significant role in the Salem witch trails.
"Abigail Williams is one of the best characters ever written. I was so thankful to have the opportunity to play her. She's an extremely difficult role, but one of my favorite roles I've ever played. … I'm really proud of the work that I and that all of my cast mates put into that show and that Jen put into that show. I'm just really happy with what I did and proud, you know? It was fun. It was wild."