Favorite Spot on Campus: Franklin Hill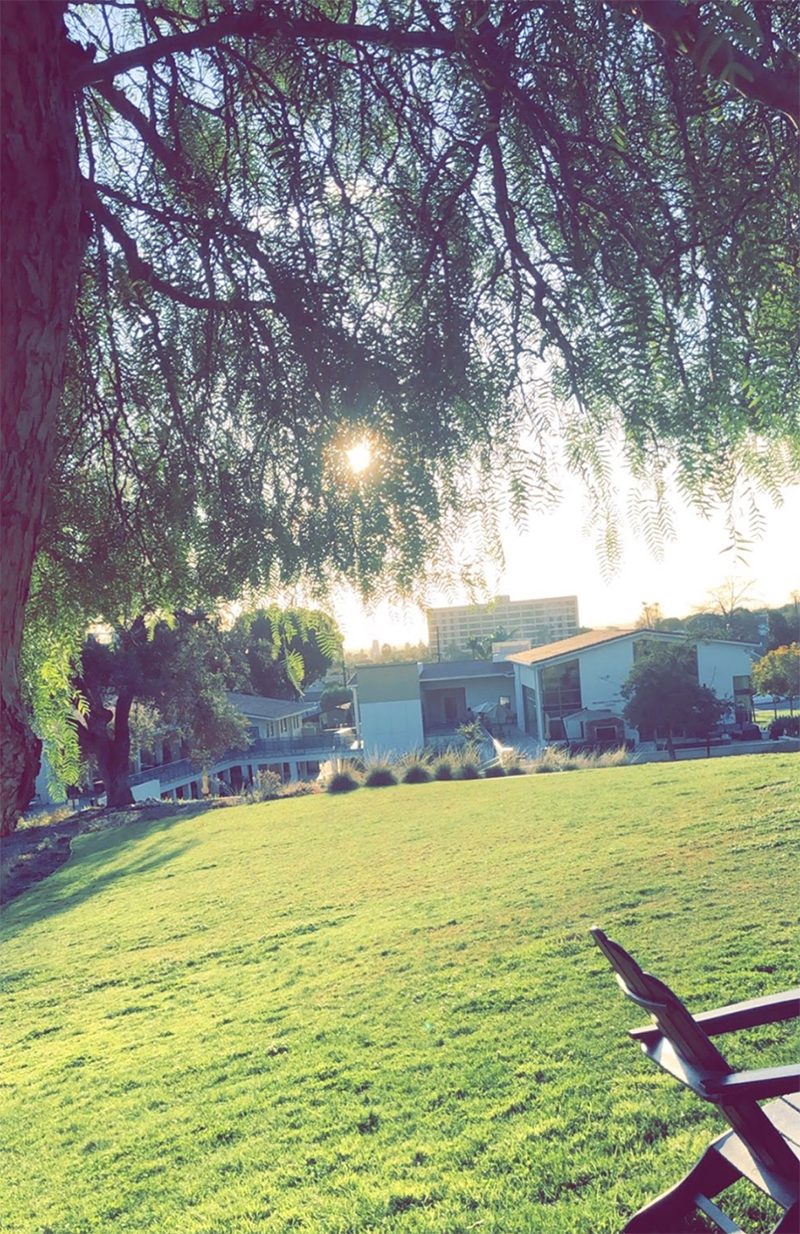 One lunch hour a week, Founders Hill transforms into "Franklin Hill" as the Franklin Society takes it over to meet and have fun. On this sunny vantage point above Lower Quad, Lindiwe has gotten close with his fellow society members.
"I love it. I always hang out there. Whenever I'm in between classes, I go there. I've had a lot of good times there. It's very public. You can see over a lot of the campus, which is cool."
Friends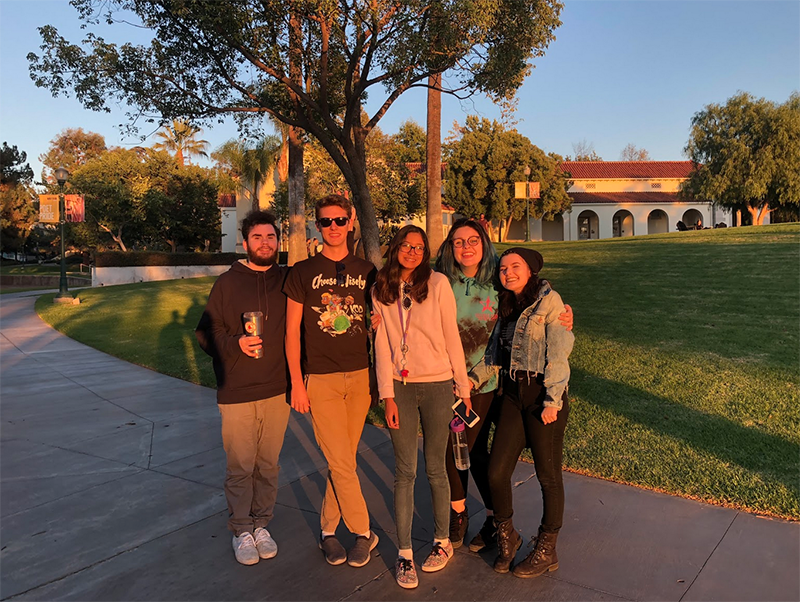 "This is who I hung out with a lot freshman year. It was a super fun time. I remember taking this photo. We were coming back from the Campus Inn, from getting food, and it was like a really beautiful sunset and it was Golden Hour, so let's snap a shot."
Coming to Whittier from out of state, Lindiwe had no trouble making friends.
"I really got along with my roommates, which is really nice. We kind of clicked. I did a lot of involvement on campus, which really helped, through ASWC Senate and Program Board, and then also the Franklins."
On-Campus Event: Making HerStory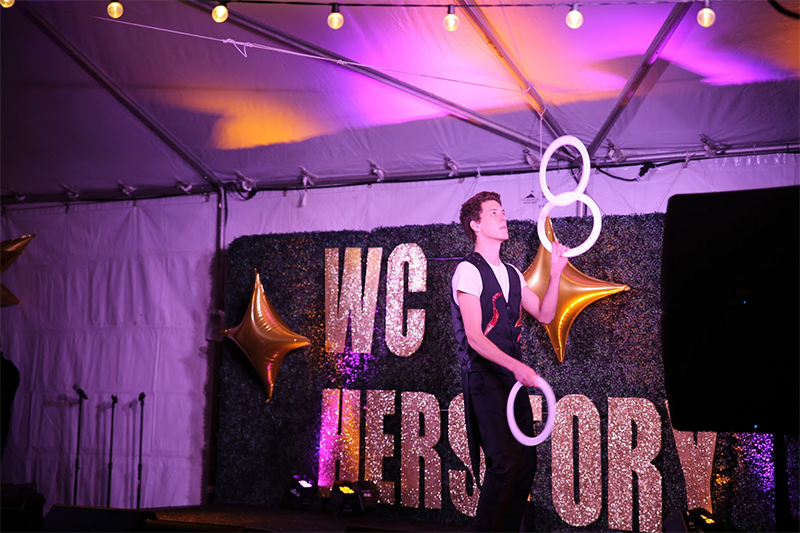 "That's me performing at Whittier College Herstory," a student event leading up to President Linda Oubre's inauguration. "It was a super good time. That was the first time I had actually performed in a while. I practiced and got back into it pretty quick."
"I love entertaining. You're up there and you're doing it and you are the source of inspiration, kind of, I'd say, for the audience."
"When I walk up to new people, they're like, 'You're the juggler, aren't you? You juggle.'"
A Sense of Place in ASWC Senate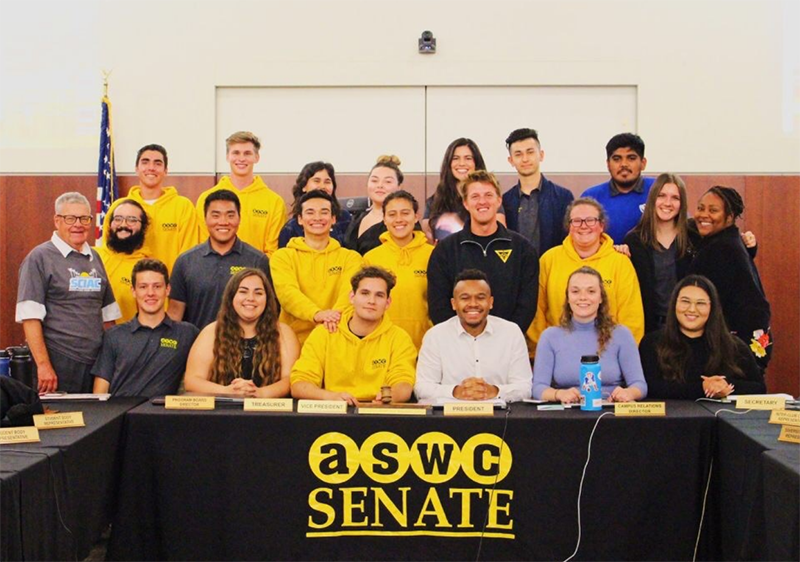 "So this was the first year of Senate. I got elected to student body rep. I just loved bonding with all of the members of the ASWC Senate. I think at this time, I had been in there for around a semester. I made some awesome connections and really just got to know those people, while also helping out campus and improving my college that I go to."
A Great Thing about Living in SoCal: Democracy in Action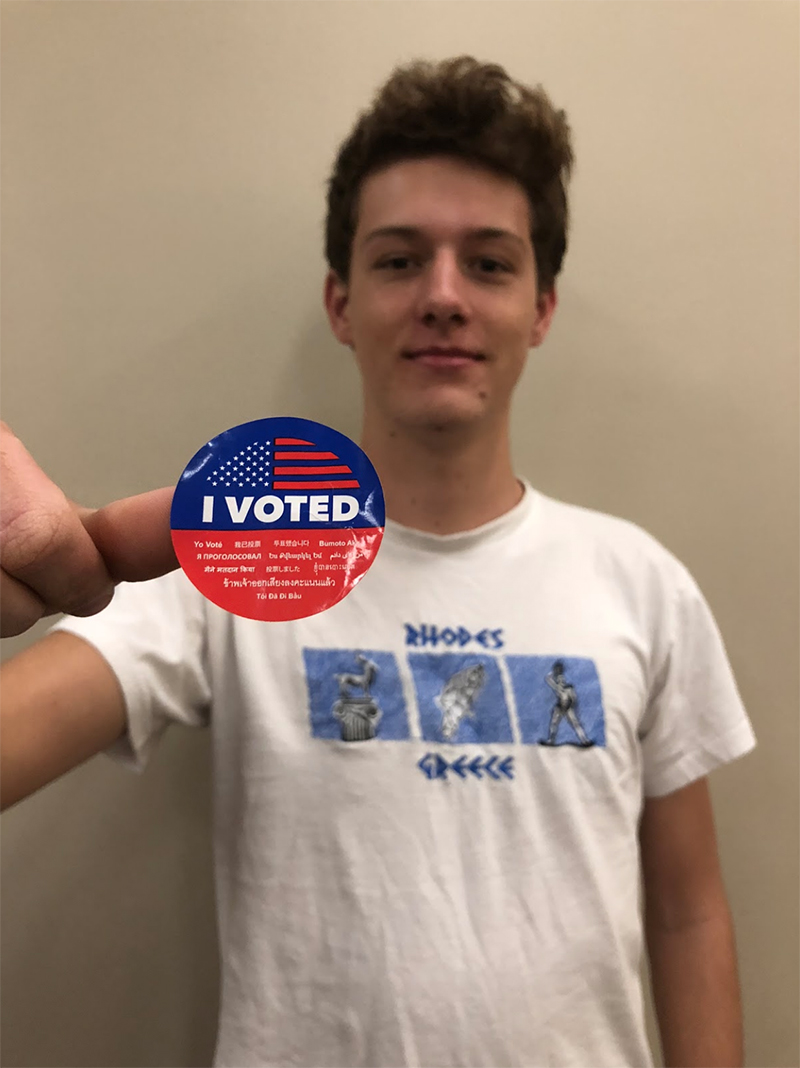 "This was the first time I had voted," Lindiwe said. "It's just an awesome thing to have your voice being heard."
He had been looking forward to it while growing up in Hawaii, and finally had an opportunity to exercise his right in California. Here, he noticed that the Golden State has a much larger ballot. "The propositions were an awesome part, because it was real things that the California people get to decide on."
Adventures Off Campus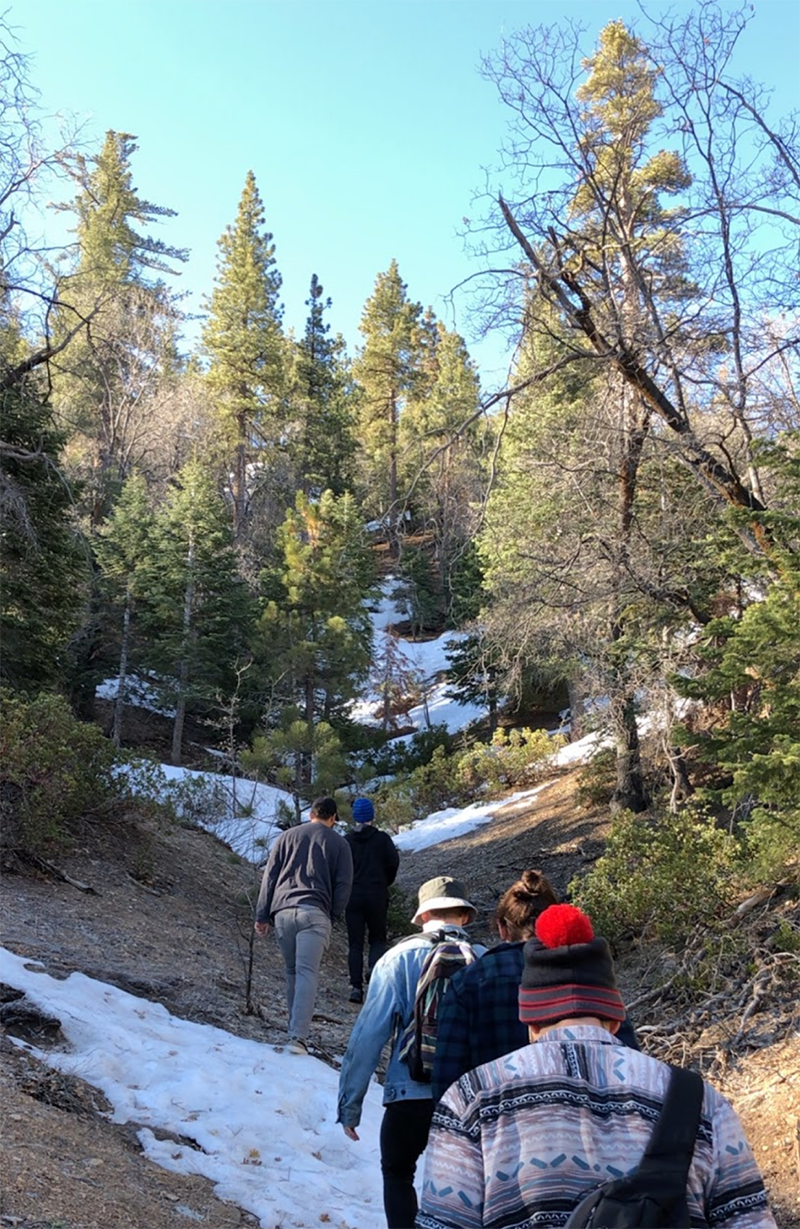 "This was Big Bear. My friends and I went there for I think Spring Break last year. It was such a good time. We went on this mountain, Big Bear Mountain. We hiked to the top of it. Once we were at the top you could just look down and it was just down, everywhere. I just felt accomplished."