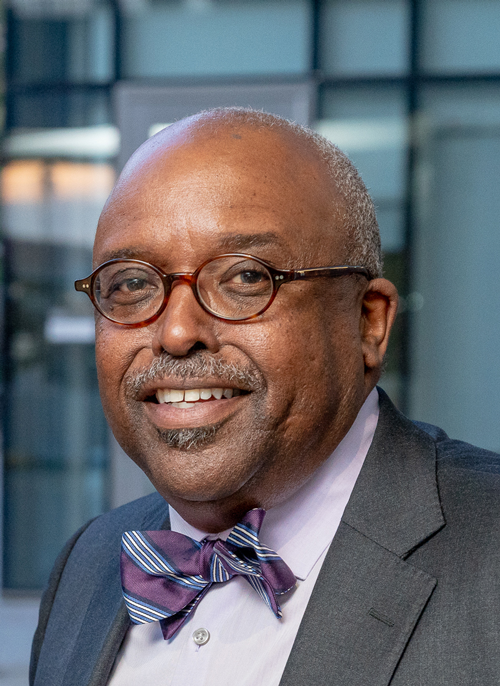 Whittier College Trustee Darrell Walker '76 passed away at the age of 65. Walker was an outstanding student, devoted alumnus, and accomplished professional.  
At Whittier, Walker excelled in athletics and academics. As a political science major, he participated in Model United Nations, the college speech team, and was a member of the political science honor society, Pi Sigma Alpha. He also played Poet football for three years, was the editor of the Quaker Campus (QC), and was active with the Black Student Union. Walker became the second Rhodes Scholar in the College's history and earned a master's degree in economics at The Queen's College, Oxford University. He went on to earn a J.D. at Stanford Law School and was a member of the California Bar Association.
Walker had an extensive career in entertainment, holding leadership positions at Black Entertainment Television (BET) Networks and Mandalay Pictures. He began his entertainment career at Sony Pictures Entertainment as a lawyer and business executive for Colombia Pictures. Always civic-minded, he was a former member of the Los Angeles Planning Commission, Housing Authority for the City of Los Angeles and served as associate vice president of the Los Angeles Olympic Organizing Committee.
As an alumnus, Walker continued to serve his alma mater in a number of ways and visited campus often. He delivered the College's 2006 commencement address, was a panel speaker for the QC's 100th Anniversary Leadership Forum on The Future of Journalism, and more recently, hosted a group of Whittier students at BET for a site visit. In 2016, he became a member of the Whittier College Board of Trustees and as a trustee helped draft the College's Poet Sanctuary Policy that aimed to support undocumented students and those with Deferred Action for Childhood Arrivals (DACA) status.
Walker also remained involved with Whittier's African American Alumni Association and was an outstanding role model and mentor, especially for our athletes and African American male students. Most recently, Walker was on campus to speak with the Poet football team and the Black Men of Whittier about how to balance athletics, academics, and life.