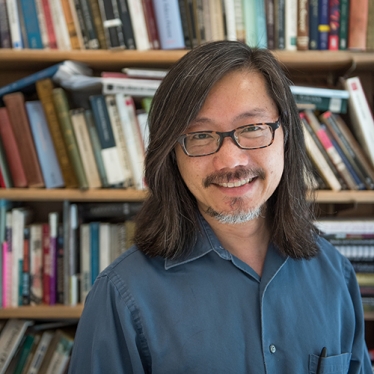 Floyd Cheung '92 has been appointed vice president for equity and inclusion at Smith College. He is currently a professor of English language and literature and American studies at Smith as well as the director of the institution's Sherrerd Center for Teaching and Learning. Cheung will begin his new post on July 1.
In a statement on the Smith College website, Cheung said, "I have been studying race as it intersects with class, gender, and other registers of identity for most of my life. I have been incredibly fortunate to think about this topic through the lens of literature with the fierce and creative students of Smith since 1999. Without consciously planning it, I find myself prepared to answer [Smith College] President McCartney's call to do the work of promoting equity and inclusion across all sectors of our campus community."
Cheung has been as Smith College for 20 years and is a member of the Five College Asian/Pacific/American Studies Certificate Program, for which he served as the founding chair. In his five years directing the Sherrerd Center, he has focused the center's programming on inclusive teaching. During that time, the center has organized panels, workshops, and training in such topics as power and privilege in the classroom, engaging students as partners in teaching and learning, and the importance of microaffirmation and microresistance.
Born in Hong Kong, Cheung grew up in Las Vegas, earned his B.A. at Whittier College, and his M.A. and Ph.D. in English at Tulane University.