Physical Therapy, Pre-Professional Program
On
7 May, 2013
By
admin
0 Comments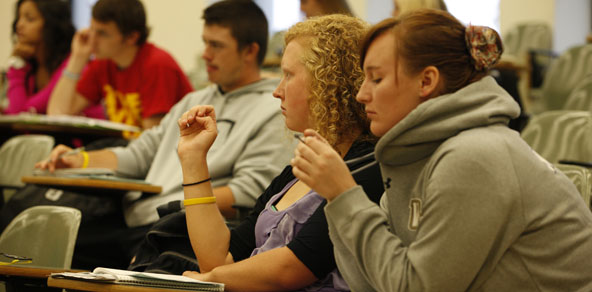 This program is designed for students interested in pursuing physical therapy. A major in Kinesiology and Nutrition Science is recommended.
Common prerequisites for application to physical therapy programs include:
general biology
one year anatomy/physiology
one year general chemistry
one year physics
three semesters psychology
one semester statistics
Electives should be carefully selected with advisor's guidance about current requirements for entry to the physical therapy programs of choice.
See the Kinesiology and Nutrition Science major, pre physical therapy emphasis for more information.
Contact
Patricia Van Oosbree
Chair of Kinesiology & Nutrition Science Department
113 Graham Athletic Center
562.907.4969
pvanoosbree@whittier.edu