Whittier Scholars Program
On
1 May, 2013
By
admin
0 Comments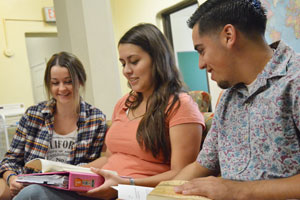 The Whittier Scholars Program (WSP) offers students an alternative curricular path for a liberal arts education at Whittier College. Students in the WSP are highly motivated, interested in learning, and independent.
They appreciate the opportunity to take responsibility for their own education and embrace the challenge that comes from thinking about their own goals and how their education can help them achieve those goals.
They delight in the life of the mind and the intellectual stimulation that comes from being a member of a community of scholars.
And they understand that education does not only take place in the classroom, but is very much part of life.
Contact
Professor Doreen O'Connor-Gómez
WHITTIER SCHOLARS PROGRAM
Wardman Hall 108
562.907.4243
562.907.4996 (fax)