Visiting Artists
On
10 May, 2013
By
Anonymous (not verified)
0 Comments
We are quite boastful of the range of distinguished visiting artists who have graced our campus as part of the CCA. This notable list includes singers, musicians, poets, playwrights, scholars, and actors, from around the globe who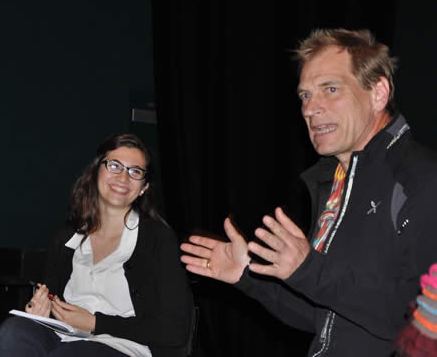 have shared their rich cultural knowledge and expertise with our students.
Concerts, presentations, plays and other performances are open to the entire campus.
The following is a list of some of our recent Visiting Artists:
Julian Sands, English actor known for his roles in such films as The Killing Fields, A Room with a View, and the one-man-play A Celebration of Harold Pinter, directed by John Malkovich
C. K. Williams, American poet, critic and translator who has won nearly every major poetry award.
David Henry Hwang, award-winning American playwright, librettist, and screenwriter, best known for his play M Butterfly.
Suzanne Vega, American songwriter and singer known for her eclectic folk-inspired music, including the popular songs Luka and Tom's Diner.
Adam Pascal, actor and singer known for his performance as Roger Davis in the original cast of the Rent the musical on Broadway
Gregorio Luke, expert on Mexican and Latin American art and culture who has presented over 1,000 lectures in museums and universities throughout Mexico, Europe, and the United States.
Lavonne Mueller, award-winning international playwright and poet
Abhijit Banerjee, leading Indian tabla player who has played all over the world.
Margaret Edson, American playwright and recipient of the 1999 Pulitzer Prize for drama.