Societies
On
8 May, 2013
By
rrafferty
0 Comments
Whittier's 11 local fraternities and sororities (better known as societies) have been an integral part of Whittier's traditions since the 1920s, when the earliest societies were founded as literary groups.
Over time, with an increase in both the number of groups and overall membership, a social component was added, tempered with the primary focus on scholarship, leadership, and community service.
In Spring 2014, there were 378 active society members (18% of the Whittier College student population) 
Becoming a Society Member
Each fall, there are a number of opportunities to meet with current society officers and members to learn more about the individual organizations and begin the process of selecting and joining. Those interested in joining a society are HIGHLY encouraged to attend all open houses and rush during the fall, as well as the Student Activities Fair the Wednesday after the first day of classes.
Bids are given out at the end of fall semester, with New Member Education occurring from Friday, January 29, 2016 - Saturday, February 27, 2016. To be eligible to join a society, a student must have completed at least one semester at Whittier College and have a 2.5 Fall semester and cumulative GPA.
Use OrgSync to browse by club or category or search by keywords and description​

---
Societies for Women

Athenians - The ladies of the Athenian society are a distinguished group of women whose activities emphasize sisterhood, social events, service to the community, and scholarship. Members are involved in a wide array of activities on and off campus and share the common strong bond of sisterhood.
Contact: athenians@poets.whittier.edu

Ionians - Individually Unique, Together Complete. Ionians pride themselves on sisterhood, giving back to the community, building leadership, and promoting the individual. Ionians celebrate their differences and work together as a whole.
Contact: ionians@poets.whittier.edu

Metaphonians - The Metaphonian society takes pride in its diversity and very close sisterhood. Besides local service projects such as working at the AIDS Quilt Display and at the McLaren's School for underprivileged and abused children, the Mets started a library in Honduras which is supported each year with car wash money.
Contact: mets@poets.whittier.edu

Palmers - The purpose of this society is to attain the highest ideals of American womanhood by promoting a spirit of friendship and cooperation, developing aesthetic appreciation in ourselves and  others, giving service to the community, remaining loyal to one another and to ourselves, and striving to maintain high academic standards.
Contact: palmers@poets.whittier.edu
Website: www.whittier.edu/palmers

Thalians - The Thalian society is composed of a large and diverse group of women who share a sisterhood and an everlasting bond of friendship. Each individual woman has something unique to bring to the society. "Chance made us sisters. Hearts made us friends."
Contact: thalians@poets.whittier.edu
Website: www.thaliansociety.org
 
Societies for Men

Franklins - The Franklin society, founded in 1921, was the earliest Whittier College fraternity. The purpose of the fraternity is to perpetuate lifelong friendships by developing well rounded character in its members, encouraging self-expression, leadership, individuality, and above all, a successful brotherhood.
Contact: franklins@poets.whittier.edu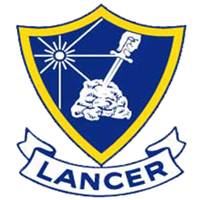 Lancers - The Lancer society seeks to represent the true spirit of Whittier College, to instill the motive of service without the desire for reward, to carry on a social and cultural program, to be helpful to new students, and to create and maintain activities for the betterment of the students and the College.
Contact: lancers@poets.whittier.edu
 

Orthogonians - The Orthogonian society was founded in 1929 on the principles of giving your 100% and staying true to yourself. Since its inception, the society has consistently produced leaders from team captains and student body presidents to the city mayor and president of the United States.
Contact: theos@poets.whittier.edu
 

William Penns - The William Penn society is an organization made up of individuals with many different talents, backgrounds, and personalities. The Penns encourage diversity and believe in strength through diversity. The society provides opportunities for service and for social and personal growth.
Contact: penns@poets.whittier.edu
 
Gender Non-Conforming Societies 

Paragonians - The Paragonian society is a group comprised of talented young scholars whose aim is to promote academic excellence through individual achievement as well as camaraderie. "We vow to abstain from any activities that oppress our fellow scholars and instead promote an environment that creates mutual respect."
Contact: paragonian@poets.whittier.edu 
 

Sachsens - The Sachsen society is a society composed of Whittier College students, emphasizing the unique individualities of its members. It recently returned to Whittier after not being officially registered with Whittier College in more than a decade.
Contact: sachsens@poets.whittier.edu
---
Scholarship
Academic excellence is a tradition and priority for the society community. First and foremost, society members are students who pride themselves on academic accomplishments and work hard to reach and maintain high scholarship standards. Through a new series of programs and initiatives, the Inter-Society Council and individual groups assist members to excel as students. In addition, many of the societies host group study sessions, library time, and academic monitoring. With the implementation of the grade monitoring program, the society system has come full-circle with its programs and ideas.
In Spring 2014 the collective Society cumulative GPA was 2.99.
Leadership
Equally important as scholarship is leadership. Society life offers its members endless leadership opportunities not only within the Society community, but in the broader campus community as well. Together with the Dean of Students' Office, Societies sponsor and participate in a variety of leadership programs such as Society Development Days, Campus Leadership Workshops, Local Fraternity and Sorority Conferences, and New Member Leadership Workshops.
In 2013-2014 18/30 (60%) of the Resident Assistants and 15/26 (58%) of the Associated Students of Whittier College were Society Members.
Service
Each year, members of the Society community contribute hundreds of volunteer hours and raised dollars to local and national charities. Societies take part in a wide variety of philanthropic events and encourage others within their community to participate. In the past, Societies have participated in events such as AIDS Walk LA and Relay for Life, volunteered at campus blood drives and soup kitchens, and have served as tutors and mentors to a wide variety of children in the greater community. Additionally, each Society pursues individual service projects throughout the year.
In the 2013-2014 academic year societies collectively reported 1,762 hours of community service!