Jeffrey Decker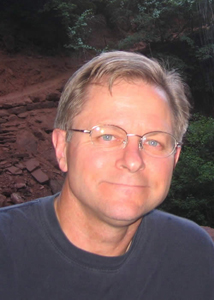 Associate Professor
Department of Business Administration
562.907.4403
jdecker@whittier.edu
Academic History
Ph.D., Claremont Graduate University
B.B.A., M.B.A., Kent State University
Professor Jeffrey Decker has been on the faculty of Whittier College since 1991. He has also taught at Biola University, Claremont Graduate University, and for the Graziadio MBA program at Pepperdine University. In 1997, he received Whittier College's Harry S. Nerhood Teaching Excellence Award. In the spring of 2003, he received Whittier College's Richard Harvey Key to the College. His classes focus on leadership, strategic management, organizational development, and ethics. Decker's research and consulting interests focus upon the influence that values and ethics have on strategy and managerial practice. Decker has written extensively on Sony's manufacturing and supply chain management systems in Mexicali, Mexico.
In addition to his service as an academic, Decker has 25 years of executive management experience. He has served as a vice president with the Progressive Casualty Insurance Company and as director of the Peter F. Drucker Graduate School of Management's Executive Management and MBA programs at Claremont Graduate University. Today, he serves as an executive committee member for two different corporations and is actively engaged in planning and overseeing the implementation of their respective strategies.
Decker also has consulted with many organizations including: the Ducommun Corporation, Tokio-Marine Insurance, the Radiation Detection Company, the IEEE Computer Society, Christ Is the Answer Ministries in Kenya, the Veterinarian's Pet Insurance Company, Southern California Edison, Access Mediquip, LG's Primesteak House. the Navajo Indians, Los Angeles Police Department Command Staff, Panda Restaurant Management, the Lutheran Social Services of Southern California, and the AIDS Healthcare Foundation.
Jeff and his wife, Susan, celebrated 36 years of marriage this past August by taking their three daughters, son-in-law, and grandson to Hawaii and were recently blessed with their second grandchild, Payton June this past December. She arrived safely and about an hour after the last class of the fall semester!