Talent Scholarships
On
31 Jul, 2013
By
admin
0 Comments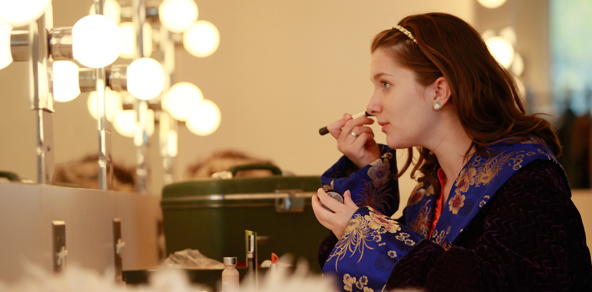 Whittier College offers Talent Scholarships valued from $1,000 to $12,000 in art, music, and theatre. Talent Scholarships are awarded to students by the academic departments based on a separate application and supplemental materials (auditions for theatre and music, and a portfolio for art). A student does not have to major or minor in the subject, only maintain involvement with the department while they are a student at Whittier College. Therefore, this is an excellent opportunity for any student who is looking into the liberal arts and is planning on continuing their participation in art, music, or theatre. More information for each department's requirements is below, in addition to the applications. If you have any questions, please contact David Laine in the Office of Admission at 562.907.4238 or dlaine@whittier.edu.
Please note that it is possible to qualify for both a talent scholarship and an academic merit scholarship, but combined maximums may apply.
The audition/portfolio review date for freshmen entering Fall 2015 will be Saturday February 7, 2015.  Students must be admitted to the college prior to applying for talent scholarships, so interested students are encouraged to apply by our non-binding early action deadline (November 15, 2014) to guarantee consideration. 
Freshmen entering Spring 2015 and all transfer students must complete their Whittier College applications and contact Talent Scholarship Coordinator David Laine at dlaine@whittier.edu by our posted priority deadlines to guarantee consideration.
Freshman Applications:
Transfer Applications: