New Student Orientation
On
29 Apr, 2013
By
Anonymous (not verified)
0 Comments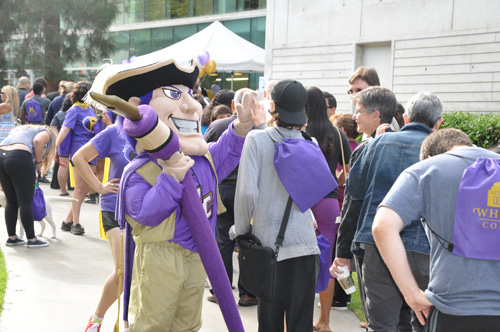 Welcome to Whittier College! Whether you are joining us in September or January as a first-time, transfer, or international student, orientation marks the official beginning of your college adventure.
This website will assist you in your transition to Whittier. We invite you to peruse through its pages to find Orientation schedules, useful information about local accommodations for your family, and other resources.
We are very excited to join you in your new journey at Whittier. You've made a wise choice. Whittier is a great place to study and live. Your opportunities are endless.
Follow And Use #WCWelcome During Orientation!
Remember to share your Orientation experiences with the Poet community. Tag your photos, tweets, and status updates with #WCWelcome. We'll repost our favorites on Whittier College's social media channels.