Orientation for First Year Students (Sunday, September 6-Tuesday, September 8 2015)
On
29 Apr, 2013
By
Anonymous (not verified)
0 Comments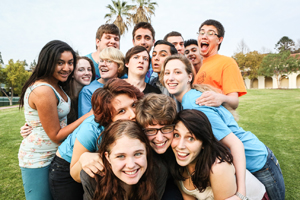 Orientation is your introduction to Whittier College. The program is designed to give you an opportunity to meet faculty, administrators, and, of course, other new students. You will become acquainted with academic and student life programs, as well as the resources, facilities, and services available to you.
Schedule
A memorable and enjoyable Orientation experience awaits our first year students. 
Arriving to Whittier
Residential and Commuter Students
Sunday, September 6, 2015 is the first day of Orientation. Stay tuned for a detailed schedule and list of Orientation events!
Early Arrivals. If you plan to arrive in Los Angeles prior to the start of Orientation, you will need to arrange for your own accommodations. Your residence hall room will not be available early. Click here for information about local-area hotels to the College.
Arriving by Air. Super Shuttle provided at all major Los Angeles airports. Super Shuttle can pick you up at you airport terminal and drop you off at the College. Super Shuttle can be reached at 800.554.3146. The fare to Whittier from the Los Angeles International Airport is approximately $45. Credit cards are accepted.
Sunday, September 6, 2015
Coming soon!
Monday, September 7, 2015
Coming soon!
Tuesday, September 8, 2015
Coming soon!